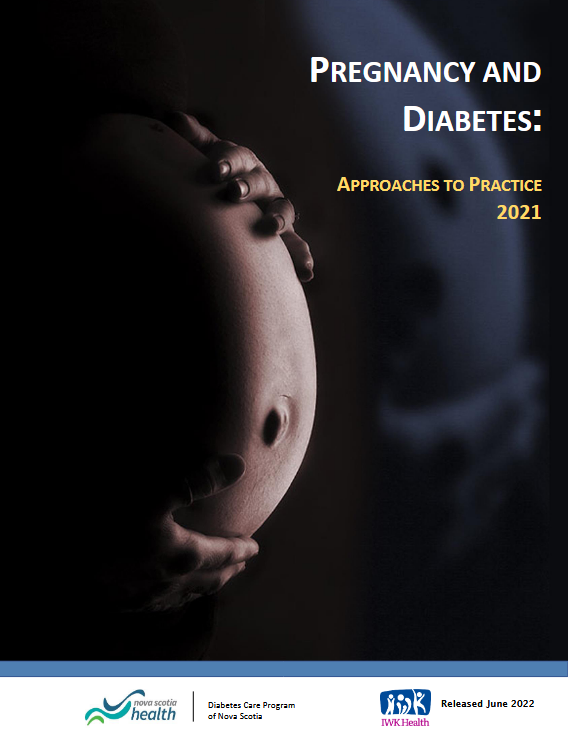 Pregnancy and Diabetes: Approaches to Practice (2021): This resource, published by the Diabetes Care Program of Nova Scotia (DCPNS), provides health care providers with additional information in support of recognized Clinical Practice Guidelines for the management of pregnancy complicated by diabetes. Covering the preconception to the postpartum periods for individuals with pre-existing diabetes (type 1, type 2, or MODY) or gestational diabetes mellitus (GDM), this resource includes recommendations that are reflective of evidence-informed practice and serves to profile practice approaches that support optimal pregnancy outcomes.
See also, Recommendations for Gestational Diabetes Mellitus (GDM) Screening in NS, RCP's practice resource for care providers related to a new approach to GDM screening in Nova Scotia and New Approach to GDM Screening in Nova Scotia, a recorded webinar presentation given by Dr. Jillian Coolen in October 2021.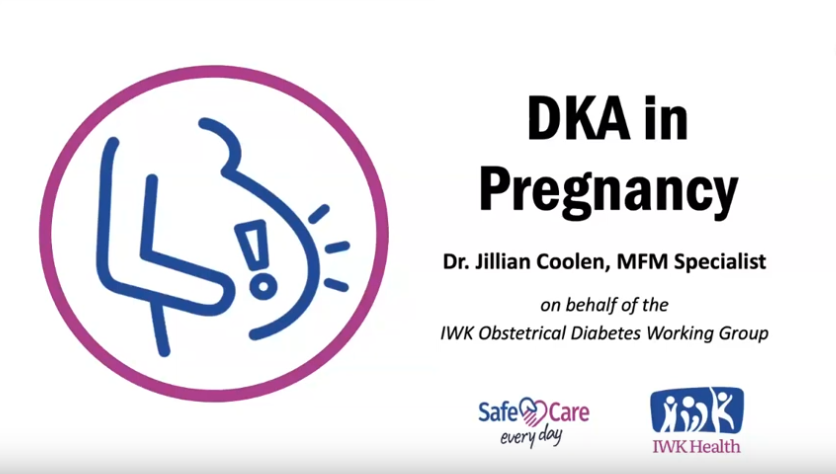 The webinar Diabetic Ketoacidosis in Pregnancy (October 2022) is a collaboration from members of the IWK Obstetrical Diabetes Working Group and is presented by Dr. Jillian Coolen, IWK Maternal Fetal Medicine Specialist. The Working Group developed the webinar for care providers as a resource to guide care regarding antepartum, intrapartum, and postpartum management of diabetes, with a focus on the identification and management of diabetic ketoacidosis.