Primary Care Perinatal Mental Health Toolkit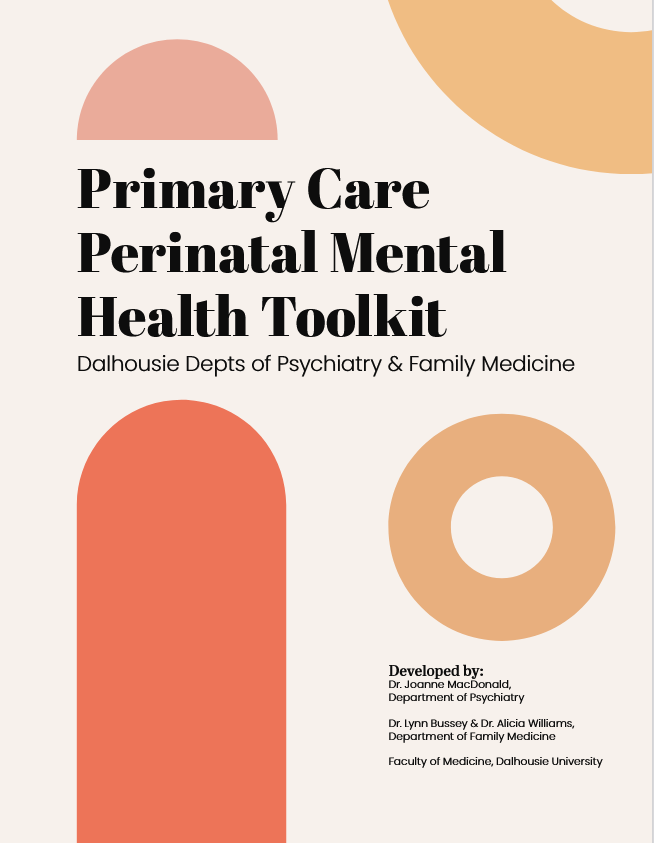 The Dalhousie University Departments of Psychiatry and Family Medicine have collaborated to create the Primary Care Perinatal Mental Health Toolkit. This resource is meant to help primary care providers assess and treat mental health concerns in the pregnancy and postpartum periods using the Bio-Psycho-Social theory of understanding and managing mental health problems.
There are simple triangle workplan sheets for assessment and a connected action plan for both the health practitioner and the patient/family/supports to use. The Toolkit also includes a collection of resources, explorations & strategies for patients and their families to use. A brief "How To Guide" has also been developed to support care providers with the use of the Toolkit.