---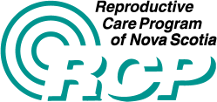 RCP is Open for Business - The Reproductive Care Program of Nova Scotia (RCP) continues to provide assistance and support. RCP staff members continue to work from home as much as possible but will respond to your questions as usual. Currently, e-mail and our contact us page are the most efficient ways to reach us. Please take care of yourselves and your loved ones during this trying time.
COVID-19 Resources for Nova Scotia Health Care Providers – RCP has complied a number of resources and information for NS care providers. The most recent Maternal and Newborn Care Bulletin (#5) was updated December 21st, 2020. The full list of resources can be found on the RCP website COVID-19 page.
RCP Webinars Coming Soon – RCP is offering webinar education on a variety of perinatal topics appealing to providers working in all areas of maternal and newborn health. Dates for a variety of topics for the series are being scheduled for the coming months. Watch for more details on the RCP website.  
Webinar Recordings – Two recorded sessions: Managing Obstetric Emergencies and Fluid and Electrolyte Balance in Neonates have been posted to the RCP website for viewing. Please share the link with your colleagues.
Fetal Health Surveillance Education - RCP offers fetal health surveillance workshops based on the Canadian Fetal Health Surveillance Education Program. The program has been developed by the Canadian Fetal Health Surveillance Steering Committee, aligns with SOGC's FHS Clinical Practice Guideline, and provides a national standardized approach to fetal health surveillance (FHS) education.
Registration is currently open for upcoming virtual FHS workshops:
Fundamentals of Fetal Health Surveillance (virtual)
Date: Monday, May 17, 2021 (08:30 – 12:30) and
Tuesday, May 18, 2021 (08:30 - 12:30)

This 8-hour virtual workshop is held over 2 days from 8:30 am to 12:30 pm each day. For more workshop details see Fundamentals of Fetal Health Surveillance.

Fetal Health Surveillance Instructor Workshop (virtual)
Date: Monday, May 31, 2021 (08:30 – 12:30) and
Tuesday, June 1, 2021 (8:30 - 12:30)

This is an 8-hour virtual workshop held over 2 days from 8:30 am to 12:30 pm each day. For more workshop details see: Fetal Health Surveillance Instructors

*Note: If registering for the FHS Instructor Workshop, you must also be available to attend the Fundamentals of FHS on May 17th and 18th, 2021.
---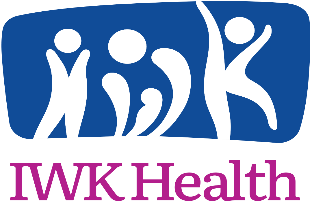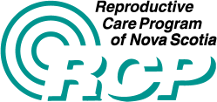 Updated Resources Re: COVID Vaccine Guidance for Pregnant and Breastfeeding Persons - The Nova Scotia Vaccine Expert Panel has developed resources for care providers to use with pregnant and breastfeeding individuals to guide discussion about COVID-19 vaccination. This information is specific to adult immunization and includes a 1-page version to share with patients. Note: These documents were reformatted and reissued in March 2021 but contain similar information as those released in February.
There are two documents:
Vaccine Information for Pregnant and Breastfeeding Individuals
Vaccine Information for Pregnant Breastfeeding Individuals Decision Guide.
The information in the 1-page decision guide is also contained within the longer document but formatted to fit on a single page for ease of use. Care providers may wish to provide the decision guide to patients/clients. These resources have been posted to the RCP website.
---

National Advisory Committee Pauses use of AstraZeneca COVID-19 Vaccine - Canada's National Advisory Committee on Immunization (NACI) has recommended an immediate pause in the use of AstraZeneca COVID-19 vaccine in all individuals under 55 years of age while safety investigations are ongoing. Click here for more details.
---

Speaker Series Event - The SimEd Collaborative presents "Simulation for Root Cause Analysis and Patient Safety" with Dr. Doug Sinclair scheduled for Wednesday April 28th, 2021 | 19:00-20:00 AT.
Session Objectives:
Understand the role of simulation in improving patient safety and preventing adverse outcomes
Discuss the use of simulation for root cause analysis in the investigation of latent threat
Describe the benefit of simulation as a tool for root cause analysis
Join the discussion on Microsoft Teams Click here to join the meeting. This will open a webpage, where you'll see two choices: join using the app (if installed) or join on the web instead. If you join by web use Google Chrome or Microsoft Edge. It is highly recommend logging in 15 minutes before the start time.
For more information, visit the CPD Faculty Development website or contact FacDev@Dal.Ca
---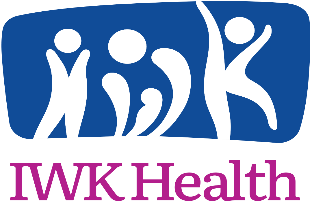 Palivizumab program paused & RSV Surveillance Continues - The Nova Scotia palivizumab program usually runs from December to April. The program was paused on February 8, 2021 as no circulation of RSV had been detected in the province. See: Palivizumab Program Pause letter Feb 2021.pdf (nshealth.ca) The IWK and the Nova Scotia Department of Health and Wellness will continue to monitor the incidence of RSV across the province past the usual season and assess the need for prophylaxis. Continue to submit applications for the program using the Nova Scotia RSV Prophylaxis Request Form 2020-2021 and fax completed forms to AbbVie Corporation at 1-888-703-6967. Eligibility criteria have not changed and are available at: https://www.iwk.nshealth.ca/palivizumab/provincial-guidelines/indications-for-use
---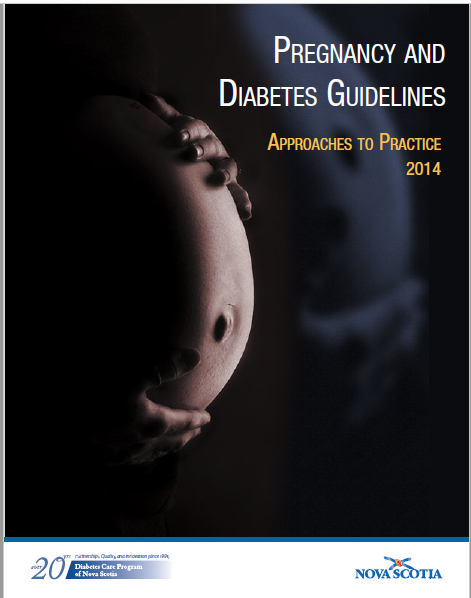 Diabetes in Pregnancy - The Diabetes Care Program of Nova Scotia (DCPNS) is collaborating with RCP and other partners to review and revise its 2014 'Pregnancy & Diabetes Guidelines – Approaches to Practice' resource.   
This resource profiles practice approaches that support optimal pregnancy outcomes (fetal & maternal) in individuals with diabetes in pregnancy. It is intended for diabetes care providers (diabetes educators, general and specialist physicians), obstetrical unit staff, and others with an expressed interest in diabetes in pregnancy. 
Revisions to individual sections (13 chapters) are underway and will address, among other topics:  screening for GDM; role of A1C; use of insulin and metformin; nutrition therapy; and continuous/flash glucose monitoring. Medical oversight (Nova Scotia Health and IWK) will ensure revisions reflect Nova Scotia's approach to practice.
For more information, or if you are interested in reviewing a specific chapter or the resource in its entirety, please contact fran.bowden@dcpns.nshealth.ca.
---

National BFI Collaborative Project Newsletter – The Breastfeeding Committee for Canada has released a newsletter providing an update on the progress of the BFI Collaborative Project. The newsletter also includes an enjoyable and inspiring breastfeeding story submitted by one of the Project Parent Partners from PEI.
---

PHAC Prenatal Resource Updated – The Public Health Agency of Canada has updated the existing guide - The Sensible Guide to a Healthy Pregnancy. New information on topics like cannabis, vaping, preparing for birth and more have been included. This guide continues to offer current evidence-informed guidance and key information on lifestyle choices to help promote a healthy pregnancy.
---

SOGC COVID Resources:
---



Recent Publications of Interest – Several publications have been recently released and are now available for your review. The titles with links have been provided below for your information and reading enjoyment:
---
Feel free to share the RCP's e-News with your colleagues.
If you have any questions or comments, please contact the RCP office at rcp@iwk.nshealth.ca.
Manage your RCP e-News subscriptions