---
Launch of RCP's NSAPD Online Report - We are pleased to announce the launch of the online version of the Nova Scotia Atlee Perinatal Database Report for 2010-2019. This user-friendly version provides access to key indicators including births, determinants of health, labour and birth processes, as well as maternal and infant health outcomes. All figures are interactive when viewed in a web browser: you can hover over data points, pan and zoom axes, and show and hide traces by clicking or double-clicking on the legend. You can also export figures to static image file formats such as PNG. Watch this space for an updated version in the Fall, including new indicators. Email rcp@iwk.nshealth.ca with your suggestions today!
---
RCP Webinar Series – Previously recorded webinars can be accessed and viewed at your leisure on the RCP website. Watch the RCP website for details regarding future topics, learning objectives, and registration information for future sessions. Suggestions for future topics are always welcomed. Please send them via the RCP email: rcp@iwk.nshealth.ca.
---

COVID-19 Booster for Pregnant Persons - Pregnant people are at increased risk for severe outcomes from COVID-19. Available evidence shows that receiving a COVID-19 vaccine while pregnant provides immunity to both the pregnant person and the fetus. Infants of people who were vaccinated during pregnancy have lower rates of hospitalization in their first six months. Additional doses of the COVID-19 vaccine can boost immunity to improve protection and help prevent the spread of COVID-19.
Nova Scotia Department of Health and Wellness is recommending that all pregnant persons who have not had a COVID-19 vaccine while being pregnant and whose babies are due to be born before November 30, 2022, should get an additional COVID-19 vaccine booster as soon as possible (regardless of how many doses they've already received outside of pregnancy).
A study found here showed that a booster in the third trimester resulted in the highest level of cord blood antibodies, although a booster in all trimesters was still advantageous. A booster also provides additional protection to the pregnant person.
---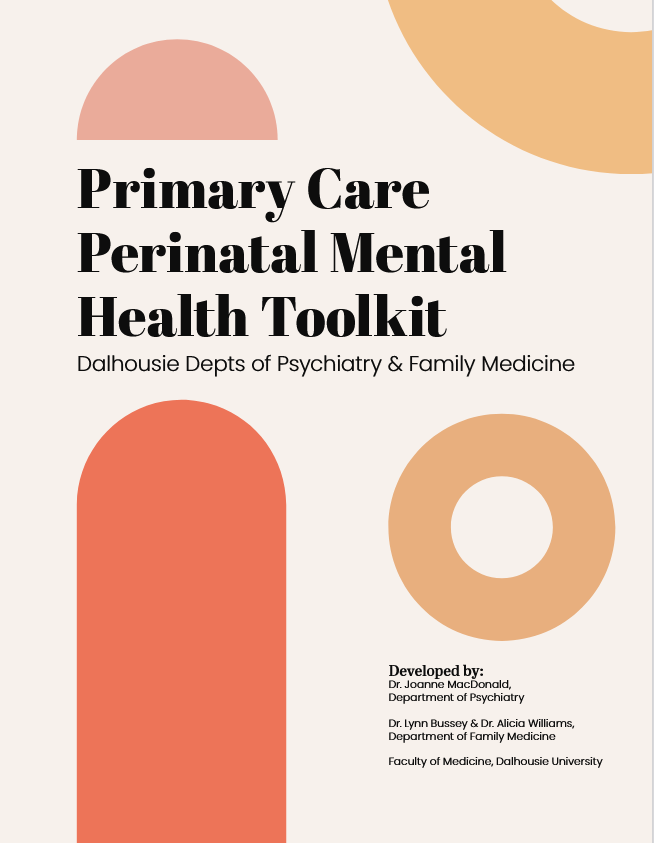 Primary Care Perinatal Mental Health Toolkit
The Dalhousie University Departments of Psychiatry and Family Medicine have collaborated to create the Primary Care Perinatal Mental Health Toolkit. This resource is meant to help primary care providers assess and treat mental health concerns during the pregnancy and postpartum periods using the Bio-Psycho-Social theory of understanding and managing mental health problems.
There are simple triangle workplan sheets for assessment and a connected action plan for both the health practitioner and the patient/family/supports to use. The Toolkit also includes a collection of resources, explorations & strategies for patients and their families to use. A brief "How To Guide" has also been developed to support care providers with the use of the Toolkit.
To access this valuable resource and the guide visit the RCP website.
---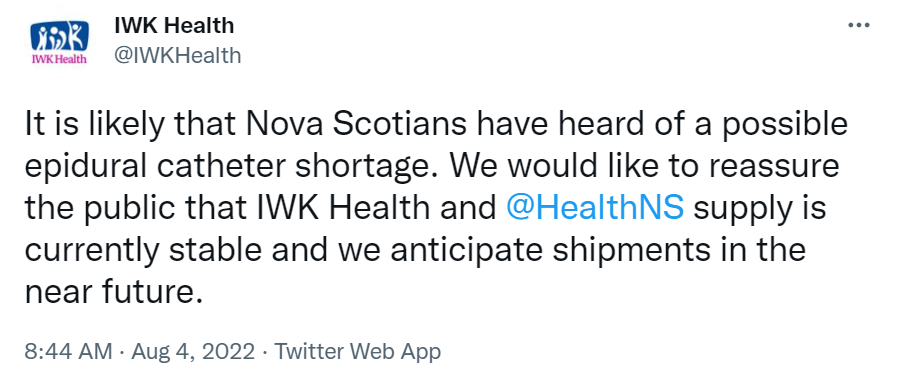 Epidural Shortage - We are hearing reports from across Canada about epidural catheter/kit shortages facing some of our provincial partners. Your patients may have been alerted through media channels of a potential national epidural catheter shortage and may be anxious about their options for pain relief in labour.  
RCP has been involved in discussions with NSH and IWK about the current and future supply of epidural catheters. At this time, both NSH and IWK would like to reassure providers and the public that the current supply chain is stable with future shipments expected. The situation will continue to be monitored closely, and supply redistributed throughout the province as needed to ensure equitable access.
Check this link to recent news coverage from August 3, 2022 for more information.
---

American Academy of Pediatrics Updates Breastfeeding Policy Statement – The American Academy of Pediatrics has updated its policy statement related to breastfeeding. They recommend breastfeeding duration for 2 years and beyond, and continue to recommend 6 months of exclusive breastfeeding. To access the full policy statement see - Breastfeeding and the Use of Human Milk.
---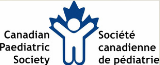 CPS Offers Online Education – The Canadian Pediatric Society is offering a free online education program related to cannabis – Counselling adolescents and parents on cannabis: An informed approach. The program provides health care providers with practical information on cannabis components, products, and modes of use. It recommends approaches to counselling to help focus discussions with adolescents and families on cannabis-related health and mental health issues. The module is eligible for MOC Section 3 and Mainpro+ credits. For more information or to enroll click here.
---

SOGC Perinatal Mental Illness Survey & Interim Guidance on Monkeypox:
Interim Guidance on Monkeypox Exposure for Pregnant People
---
Feel free to share the RCP's e-News with your colleagues.
If you have any questions or comments, please contact the RCP office at rcp@iwk.nshealth.ca.
Manage your RCP e-News subscriptions