---

The 'New' RCP NS Prenatal Record is Hot Off the Press! – RCP is excited to share that the 'new' RCP NS PNR is available for use in a paper format! We anticipate that there will be a period of transition for care providers as they shift to utilizing the updated PNR for documentation of antenatal care. If a paper supply of the PNR has not already been received at your practice please contact RCP. The PNR can also be ordered online from the RCP website. A sample of the PNR and the accompanying Companion Document can be viewed here. Note: For care providers who utilize the PNR electronically, development of the PNR within the two EMR systems will occur in the coming months.
---
Revised Guidelines for Antenatal Testing & Screening
The RCP Guidelines for Antenatal Screening and Testing have also undergone an extensive revision to align with current evidence and best practice standards as reflected within the updated PNR. These guidelines will serve as a helpful resource and quick reference guide for care providers related to recommended antenatal screening and testing. The guidelines are available on the RCP website and also in a convenient printable card format. Laminated copies of the revised guidelines will also be sent to care provider offices in the coming weeks.
---
RCP Webinar Series – RCP offers webinar education on a variety of perinatal topics appealing to care providers working in all areas of maternal and newborn health. Previously recorded webinars can be accessed and viewed at your leisure on the RCP website. The most recent webinar - Birth Depression & Therapeutic Cooling is now available for viewing on the RCP website.
---
Upcoming Webinars include:
Wednesday, June 1, 2022 (12:00 to 13:00 via Microsoft Teams)
Support of the Neonate Awaiting Transport
Session Objectives:
Provide an overview of stabilization care for some of the most common indications for neonatal transfer, including:

respiratory support,
obtaining/maintaining IV access,
maintaining body temperature.
Presenters: Heather Nabuurs, RN & Jessica Carew, RRT-Clinical Leader for LifeFlight
Click here to register
Tuesday, June 14, 2022 (14:00 to 15:00 via MS Teams)
The 'New' RCP NS Prenatal Record
Session objectives:
Discuss process undertaken to inform revisions to the NS RCP Prenatal Record (PNR).
Briefly touch on recommended standards of antenatal care and Social Determinants of Health (SDOH).
Review highlights of the revised RCP NS Prenatal Record.
Share next steps for provincial implementation.
Presented by: Dr. Heather Scott. Dr. Melissa Brooks, Dr. Lynn Bussey, & Leanne MacKeen RN
Registration not yet open
Watch the RCP website for details regarding future topics, learning objectives and registration information for future sessions. Suggestions for future topics are always welcomed. Please send them via the RCP email: rcp@iwk.nshealth.ca  
---
RCP Orientation Learning Modules on the LMS – The Reproductive Care Program of Nova Scotia has produced a series of self-directed learning modules for nurses working with childbearing persons, newborns and families throughout Nova Scotia. The resources are intended to compliment, not replace, existing maternal-newborn education and orientation programs. Several recently updated modules are now available for viewing on the Provincial Learning Management System (LMS). Once logged into the LMS, the modules can be accessed by searching the module title.
Introduction to Intrapartum Fetal Health Surveillance – Part 1
Introduction to Intrapartum Fetal Health Surveillance – Part 2
Nursing Assessment of the Newborn
---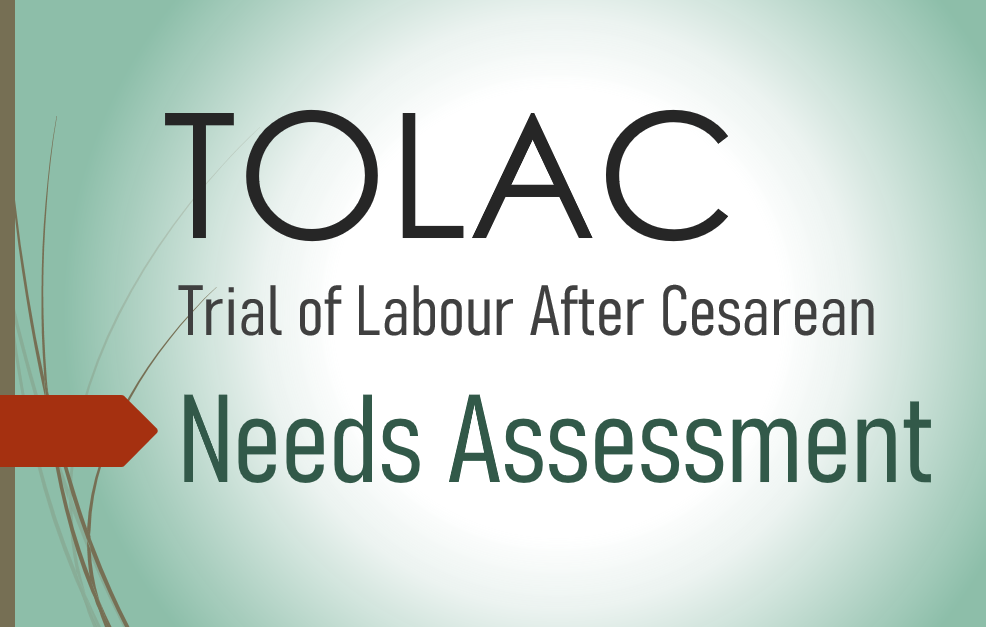 Needs Assessment: Trial of Labour After Cesarean Resource - RCP is seeking your input to enhance the existing provincial tools available to support care providers when having discussions with patients about birth options for persons who have had a previous cesarean birth. Please take a few moments to provide your feedback by answering the questions in a short survey found on the RCP website. Responses should take no more that 5-10 minutes. The needs assessment survey will be open for responses until June 3, 2022.
---
RCP Applications Standalone Mode - Now that Microsoft Edge has replaced Internet Explorer as the official web browser for NSH and IWK, RCP's Oracle Forms applications no longer work by default in the browser and would therefore require using Edge "compatibility mode". Rather than continue with Edge, we have updated our applications to run in "standalone" mode without the use of a web browser, which makes them faster and more user friendly. Most users have already received their new desktop shortcuts for standalone mode and have found the transition seamless. If you are having difficulty running an RCP application, please reach out and we'll be happy to help.
---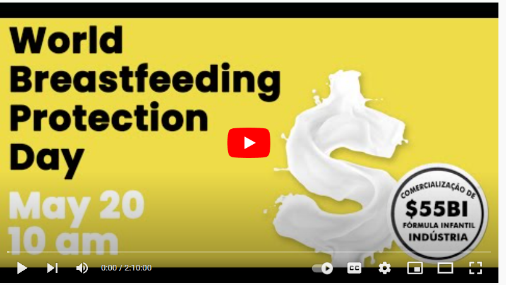 May 20th, 2022 was World Breastfeeding Protection Day
Here is a link to a recorded webinar on YouTube. The webinar discusses the impact of marketing breastmilk substitutes on infant feeding decisions and the advances and challenges of implementing the International Code of Marketing of Breast-milk Substitutes in the countries. The webinar is in English, Spanish and Portuguese, with simultaneous interpretation in those languages and interpretation in Brazilian Sign Language.
---


Recent Publications of Interest - Several publications have been recently released and are now available for your review. The titles with links have been provided below for your information and reading enjoyment:
---
Feel free to share the RCP's e-News with your colleagues.
If you have any questions or comments, please contact the RCP office at rcp@iwk.nshealth.ca.
Manage your RCP e-News subscriptions