---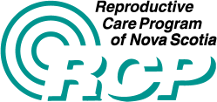 RCP is Open for Business – The Reproductive Care Program of Nova Scotia (RCP) continues to provide assistance and support. RCP staff members continue to work from home as much as possible but will respond to your questions as usual. Currently, e-mail and our contact us page are the most efficient ways to reach us. Please take care of yourselves and your loved ones during this trying time.
RCP Webinars: – RCP offers webinar education on a variety of perinatal topics appealing to care providers working in all areas of maternal and newborn health. Previously recorded webinars can be accessed and viewed at your leisure on the RCP website. The most recent recorded webinar – 'It's Not Always Obvious: An Approach to Neonatal Infections'  has been posted to the RCP website.
The following dates are for upcoming webinars:
November 9, 2021 - Care of the Late Preterm Infant
January 11, 2022 - Infant Feeding Issues
Watch the RCP website for details regarding learning objectives and registration information for future sessions. Suggestions for future topics are always welcomed. Please send your suggestions via the RCP email: rcp@iwk.nshealth.ca   
A New Approach to Gestational Diabetes Mellitus (GDM) Screening in NS – RCP, in partnership with Diabetes Care Program of Nova Scotia (DCPNS) and Provincial Laboratory partners have developed a new practice resource - Recommendations for Gestational Diabetes Mellitus (GDM) Screening in NS. The resource contains information for care providers related to a new approach to GDM screening in Nova Scotia. The resource has been informed by evidence and has been adapted specifically to Nova Scotia's context and population of pregnant persons. It includes the DCPNS GDM screening practice algorithm and information related to the interpretation of testing results. The change in practice will be formally communicated in the coming weeks with a provincial phased in approach. A recorded webinar that describes the approach in more detail is posted and available on the RCP website.
Update: Revision of the NS RCP Prenatal Record – The NS RCP Prenatal Record (PNR) has been undergoing an extensive revision for several years now. Following a comprehensive review of the evidence, environmental scan, and incorporation of local survey and focus group results, a revised draft PNR was developed. Beginning in March of 2020 the draft PNR was Trialed by care providers in several clinical sites across the province in both paper and EMR formats. Valuable feedback has been received from Trial participant's experience with using the record. This extensive feedback will inform the next version of the PNR. It is hoped that RCP will have a final revised version of the PNR for implementation across the province sometime in late 2021 or early 2022. For additional information or if you have questions please contact the RCP email address: rcp@iwk.nshealth.ca
---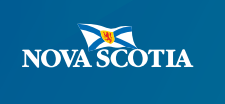 2021-2022 Influenza Vaccine Program - This year's Influenza Vaccine Program has begun. To help care providers prepare, the Nova Scotia Department of Health and Wellness has released the following documents: a Special Bulletin from Chief Medical Officer Robert Strang, key messages to stakeholders in Q & A format, and Influenza Vaccine Information for Health Care providers.
---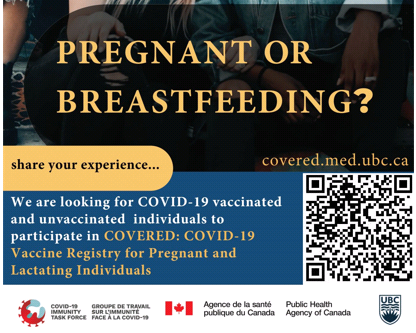 COVID-19 Vaccine Registry
The Public Health Agency of Canada has created a specific COVID-19 vaccine registry for pregnant and lactating individuals. They are seeking both vaccinated and unvaccinated individuals to share their experience with the COVID-19 vaccine. We are encouraging you to promote the registry with pregnant and lactating persons so more can be learned about the vaccine and the experience in this population.
See the poster attached for information; feel free to post and share it with patients. The website to enroll is: covered.med.ubc.ca
---


Vaccine Hesitancy Resources:
---

Recent Publications of Interest – Several publications have been recently released and are now available for your review. The titles with links have been provided below for your information and reading enjoyment:
---
Feel free to share the RCP's e-News with your colleagues.
If you have any questions or comments, please contact the RCP office at rcp@iwk.nshealth.ca.
Manage your RCP e-News subscriptions