---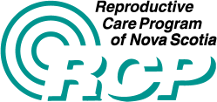 RCP is Open for Business – The Reproductive Care Program of Nova Scotia (RCP) continues to provide assistance and support. RCP staff members continue to work from home as much as possible but will respond to your questions as usual. Currently, e-mail and our contact us page are the most efficient ways to reach us. Please take care of yourselves and your loved ones during this trying time.
RCP Webinars: – RCP offers webinar education on a variety of perinatal topics appealing to care providers working in all areas of maternal and newborn health. Previously recorded webinars can be accessed and viewed at your leisure on the RCP website. The most recent recorded webinar – 'It's Not Always Obvious: An Approach to Neonatal Infections'  has been posted to the RCP website.
The following dates are tentative for future webinars:
November 9, 2021 - Care of the Late Preterm Infant
January 11, 2022 - Infant Feeding Issues
Watch the RCP website for details regarding learning objectives and registration information for future sessions. Suggestions for future topics are always welcomed. Please send your suggestions via the RCP email: rcp@iwk.nshealth.ca
Updated FHS Learning Modules – RCP has completed the revision of 2 of the FHS orientation learning modules – Intrapartum Fetal Health Surveillance Parts One & Two. The modules reflect the 2020 standards contained within the SOGC's Intrapartum FHS Consensus Guideline. These modules do not replace the Fundamentals of FHS Workshop, but are intended to introduce the novice perinatal practitioner to the basics of FHS in labour. These are now available on the RCP website:
The SOGC Antepartum Consensus Guideline is undergoing revision therefore the RCP module will be updated when the revised Guideline is available.
Update: Revision of the NS RCP Prenatal Record – The NS RCP Prenatal Record (PNR) has been undergoing an extensive revision for several years now. Following a comprehensive review of the evidence, environmental scan, and incorporation of local survey and focus group results, a revised draft PNR was developed. Beginning in March of 2020 the draft PNR was Trialed by care providers in several clinical sites across the province in both paper and EMR formats. Valuable feedback has been received from Trial participant's experience with using the record. This extensive feedback will inform the next version of the PNR. It is hoped that RCP will have a final revised version of the PNR for implementation across the province sometime in late 2021 or early 2022. For additional information or if you have questions please contact the RCP email address: rcp@iwk.nshealth.ca
RCP Needs Your Feedback – During Perinatal Clinical Reviews, the Reproductive Care Program clinical team often has discussions about coordination of care. Recently the question of discharges from the NICU has come up in several sites. The IWK staff and physicians have asked RCP to assist with gathering information about criteria for pediatrician referral by the NICU team and the best approach to sharing discharge information with care providers in the baby's home community.
We invite you to share your thoughts/preferences in a brief (less than 5 minutes) survey on the RCP website. Information gathered will be shared with the IWK's NICU team for their review of processes for communication and referral at discharge.
Thank you in advance for providing this feedback and we look forward to hearing what you have to say!
---

COVID -19 Vaccine: Pregnancy and Breastfeeding – Perinatal Health Care professionals across Canada are expressing concern about reduced vaccine uptake in the pregnant population.
While pregnant persons are not at higher risk to contract SARS-CoV-2 as compared to the general population, when infected they do have higher morbidity and mortality, with a higher risk of intensive care unit (ICU) admission, mechanical ventilation, and need for extracorporeal membrane oxygenation (ECMO). They also have a higher frequency of pre-eclampsia, Cesarean delivery, and a higher rate of preterm birth.
See this recent publication from the Ontario COVID-19 Science Advisory Table; this is a group of scientific experts and health system leaders who evaluate and report on emerging evidence relevant to the COVID-19 pandemic, to inform Ontario's response. The Incidence, Severity, and Management of COVID-19 in Critically Ill Pregnant Individuals
The Nova Scotia Vaccine Expert Panel has developed resources to support and guide care providers in discussions about COVID-19 vaccination with pregnant and breastfeeding individuals. This information is specific to adult immunization and includes a 1-page version to share with patients.
There are two documents:
Vaccine Information for Pregnant and Breastfeeding Individuals
Vaccine Information for Pregnant Breastfeeding Individuals Decision Guide.
The information in the 1-page decision guide is also contained within the longer document but formatted to fit on a single page for ease of use. Care providers may wish to provide the decision guide to patients/clients. These resources have been posted to the RCP website. In addition to these documents, the IWK has produced a video to help individuals make an informed choice about whether to get the COVID vaccine while they are pregnant, trying to get pregnant or breastfeeding. The video is hosted on the IWK public website: https://www.iwk.nshealth.ca/COVID-19/vaccine-info-for-pregnant-or-breastfeeding.
Additional information has been made available through Alberta Health Services: ahs.ca/vaccinepregnancy.
---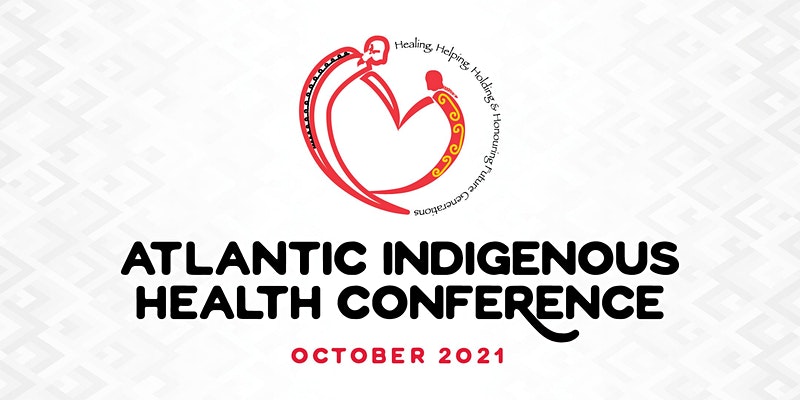 Atlantic Indigenous Health Conference
Join the Atlantic Indigenous Health Conference on October 5-7, 2021. The conference is hosted by the Atlantic Policy Congress of First Nations Chiefs Secretariat and will take place over three days and will include the Honouring Our People Awards. Agenda and speaker information are available here.
Conference registration is free. To register click here.
---

The Baby-Friendly Initiative 2021 Virtual Symposium - The Breastfeeding Committee of Canada is hosting its next symposium on October 1-7, 2021 (1:00pm - 3:00pm EDT daily). This year's theme is - Protect, promote, and support breastfeeding and BFI: a shared responsibility. All sessions will be in English and simultaneous French translation is available. Registration is open. Click here for more information and/or to register.
---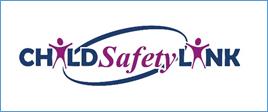 New Child Safety Link Resources - September 19-25 was Child Passenger Safety Week (CPSW) in Atlantic Canada. It provided an opportunity to highlight the importance of safely transporting children, as motor vehicle crashes are a leading cause of death and serious injury for children in Canada. This year, Child Safety Link is launching new videos to help families find car seat and booster seat information in an accessible way. This new suite of resources offers videos as well as posters and print resources in 9 languages: English, French, Mi'kmaq, Arabic, Nepalese, Mandarin Chinese, Somali, Swahili and Tigrinya. These languages were chosen based on translation service requests at the IWK and in consultation with ISANS, YMCA settlement services and First Nations Health Centres.
The videos have been launched and will be available for the public on September 20th on the Child Safety Link YouTube channel or the Right Seat page, where you can also find all print resources, a how-to guide for the new resources, and other helpful links and information. To stay connected to CPSW, follow Child Safety Link on Facebook and Twitter, where resources and information will be shared daily throughout the week. For more information on any of these resources, please contact Child Safety Link at 1-866-288-1388, extension 1 (toll-free in Atlantic Canada), or email childsafetylink@iwk.nshealth.ca.
---

Provincial Wellness Programs - The Community Health Team is offering FREE virtual wellness programs offered through Zoom for Health Care that are available to all Nova Scotians who have a valid Nova Scotia health card number. A small selection of programs are being offered in person in the greater Halifax area. Program topic areas:
Nutrition & Weight Management               
Mental Wellness                               
Physical Activity                                           
Parenting                                                      
Managing Risk Factors
For more information and/or to register go to: www.communityhealthteams.ca and follow the directions to open an electronic version of the program flyer. Simply click on "CLICK HERE" in the program description in the flyer and you will be taken directly to the registration page for that program.
---

Recent Publications of Interest – Several publications have been recently released and are now available for your review. The titles with links have been provided below for your information and reading enjoyment:
---
Feel free to share the RCP's e-News with your colleagues.
If you have any questions or comments, please contact the RCP office at rcp@iwk.nshealth.ca.
Manage your RCP e-News subscriptions