---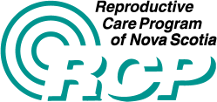 RCP is Open for Business - The Reproductive Care Program of Nova Scotia (RCP) continues to provide assistance and support. RCP staff members are working from home as much as possible but will respond to your questions as usual. Currently, e-mail and our contact us page are the most efficient ways to reach us. Please take care of yourselves and your family during this challenging time.
COVID-19 Resources for Nova Scotia Health Care Providers – RCP has complied a number of resources and information for NS care providers. The full list of resources can be found on the RCP website COVID-19 page. 
RCP Webinar Series: – RCP is offering webinar education on a variety of perinatal topics appealing to providers working in all areas of maternal and newborn health. The first webinar is scheduled on December 8th, 2020 from 1200-1400 and is titled: Managing Imminent Birth and Care of the Newly Born
(in the ED/OPD). This session may appeal to providers working in Emergency or Outpatient Departments who would like an overview of care of an imminent delivery outside the Labour & Delivery Unit.
Objectives:
Review sources of knowledge & supports for maternity care
Assessment and care of pregnant women who present in the ED:
Birth and immediate postpartum
Normal NB transition and basics of NRP (newborn resuscitation)
To register for this online event CLICK HERE.
---

Influenza Vaccine Advisory: Suspension of Flulaval Tetra (lot # KX9F7) - The Nova Scotia Department of Health and Wellness is advising immunization providers to suspend use of Flulaval® Tetra vaccine lot number KX9F7 as a precautionary measure. This is in response to an alert sent by New Brunswick regarding three Adverse Events Following Immunization (AEFI) of a neurological nature in adults related to lot number KX957. For additional details see the memo from Dr. Robert Strang.
---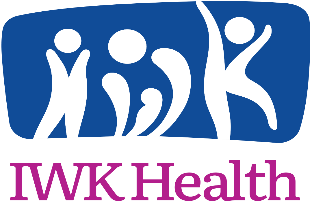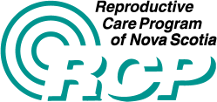 Coming Soon COVID-19 and Pregnancy: Maternal and Newborn Care Bulletin #4 - In conjunction with the IWK Health Centre and the Nova Scotia Health, RCP will be releasing the next bulletin to share current information and provide guidance about care for pregnant and childbearing persons and newborns in Nova Scotia during the COVID-19 pandemic. The bulletin will be updated as new information becomes available. The direct link to the PDF can be found on the RCP website.
---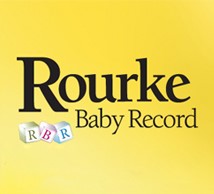 2020 Rourke Baby Record - The 2020 edition of the national Rourke Baby Record (RBR) has been released and is available at www.rourkebabyrecord.ca A summary of changes since the 2017 edition, and a version of the RBR and Resources pages with the changes in teal font, are available at: http://www.rourkebabyrecord.ca/updates. Updates to the Nova Scotia RBR: Evidence-Based Infant/Child Health Maintenance will be made in 2021.
---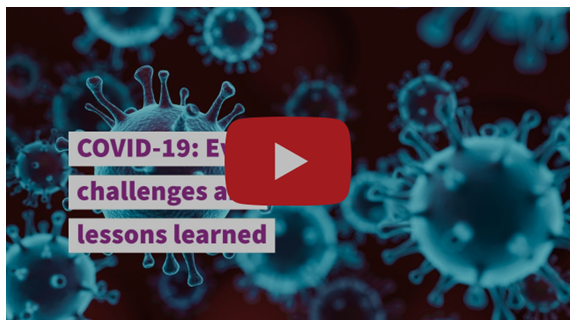 "COVID-19: Evidence, challenges, and lessons learned" - As part of the inaugural World Evidence Based Healthcare Day on Tuesday, October 20, 2020, Cochrane and WHO hosted an online panel session -"COVID-19: Evidence, challenges, and lessons learned". The panelists discuss WHO's evidence needs during the COVID-19 pandemic, Cochrane's response to support those needs, and reflects on evidence priorities during the next phase of the pandemic. 
---

Perinatal Health Indicators (PHI) Quick Stats and Data Tool – The Perinatal Health Indicators produced by the Public Health Agency of Canada's Canadian Perinatal Surveillance System present information on maternal, fetal and infant health in Canada based on data from the Canadian Institute for Health Information's Discharge Abstract Database (CIHI-DAD), the Canadian Community Health Survey (CCHS), and Vital Statistics (birth, stillbirth and death databases). The PHI are grouped into four key health domains: Health Behaviours and Practices, Health Services, Maternal Outcomes, and Infant Outcomes.
---

CIHI COVID-19 Resources – Canadian Institute for Health Information has recently released a number of resources: Impact of COVID-19 on Canada's health care systems, These resources will help us understand how Canada responded to the first wave of COVID-19 and how pandemic planning affected health care systems from March to June 2020. They will assist health system stakeholders to access information to assist with understanding the impact of the pandemic including the public health interventions put in place to stem and prepare for the anticipated surge of COVID-19 cases.
---


Health Canada: Use of Non-Steroidal Anti-Inflammatory Drugs (NSAIDs) beyond 20 weeks of pregnancy and risk of kidney damage in unborn babies, leading to low amniotic fluid -  Health Canada is investigating the use of non-steroidal anti-inflammatory drugs (NSAIDs) at 20 weeks or later in pregnancy and the rare, but serious, risk of kidney problems in an unborn baby, in response to a Drug Safety Communication recently released by the U.S. Food and Drug Administration (FDA) on this issue. Read the statement from Health Canada HERE.   
---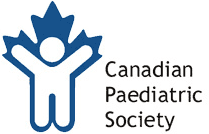 Recent Publications of Interest – Several publications have been recently released and are now available for your review. The titles with links have been provided below for your information and reading enjoyment:
---
Feel free to forward/share the RCP's e-News with your colleagues.
If you have any questions or comments, please contact the RCP office at rcp@iwk.nshealth.ca.
Manage your RCP e-News subscriptions