---
New Practice Resource – RCP has created a new clinical resource: Working with Pain in Labour: Systemic Medications. The resource is intended to guide health professionals' use of medication to alleviate pain in the labour and birth setting. It includes a review of the dimensions of pain and how they contribute to the labour experience, and differentiating between pain and suffering. Pharmacological options described in this resource include opioids (morphine, hydromorphone, and fentanyl) as well as nitrous oxide. The Parenteral Medication for Labour Analgesia has also been updated as part of development of the new resource. These resources are to be used in conjunction with the content in RCP's two-part education module Supportive Care in Labour. Check out the full resource on the RCP website.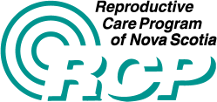 Coding Corner – Data from the Nova Scotia Atlee Perinatal Database (NSAPD) contributes valuable information to numerous quality facility-based improvement projects as well as provincial and national level research and epidemiological studies.
A few examples include:
Facility level compliance to BFI and Cord Milking RCP endorsed guidelines
Study - "Maternal characteristics associated with reported cannabis use in pregnancy among women in Nova Scotia"
SOGC Poster presentation - "Investigating the increase incidence in shoulder dystocia in Nova Scotia"
Contributor to a National Maternal Cannabis Study.
Contribution to this work and much more would not be possible without the quality data collection by Nova Scotia's Health Information Specialists. RCP extends a huge 'Thank-You' for their hard work and for helping make a difference and enhance the provision of optimal perinatal care.
---

Free Online Learning - The College of Family Physicians of Canada (CFPC) has developed a free online learning module available to obstetrical primary care providers entitled - Contemporary Topics in Early Antenatal Care: A Practical Course for Providers. CFPC collaborated with SALUS, SOGC, CAPWHN, and CAM to create this program. Modules are subdivided with case studies and target questions throughout the material to help learners apply and retain the information.
The program provides up to date information on:
Nutrition, Food Safety And Exercise
Routine and Patient Specific Screening
Screening For Gestation Age And Genetic/Neural Tube Defects
Psychological And Social Aspects Of Care
Complications Of Early Pregnancy
A recorded presentation by Dr. Bill Ehman provides key messages and an overview of the modules and is available for viewing on YouTube. It helpful to get an idea of the content and the video is less than an hour in length. To view it go to: www.cfpc.ca/clinical-live-stream-webinars-past-recordings.
---

Maternal Mental Health Resources - Did you know the Canadian Mental Health Association (CMHA) has developed a Maternal Hub on the Nova Scotia Division CMHA website? The site is called 'caringotgether.ca'  and you will find a comprehensive list of programs and resources available locally, across Canada, and internationally. It provides helpful links, tools, and tangible resources to support individuals who are thinking about becoming pregnant, are pregnant or are a new parent. The site also serves to provide prenatal care providers with a wealth of information to assist them in meeting the mental health needs of their patients.
---

NSHA Develops Surrogacy Documents – Patients with surrogacy arrangements is becoming an increasingly common event for care providers in NS. The Nova Scotia Health Authority (NSHA) has developed a Surrogacy Arrangements Practice Support document to provide guidance when this is encountered. The document is posted on the Provincial Policy website (OP3) and is now available.
---

Recent Publications of Interest – Several publications have been recently released and are now available for your review. Several titles with links have been provided below for your information and reading enjoyment:
---
Feel free to forward/share the RCP's e-News with your colleagues.
If you have any questions or comments, please contact the RCP office at rcp@iwk.nshealth.ca.
Manage your RCP e-News subscriptions