---

New Consent for Rh (D) Immune Globulin (Winrho Sdf) – The Rh Program of Nova Scotia has a revised version of the consent required for Rh (D) Immune Globulin (WinRho SDF). There have been improvements made to the signing and dating layout and there is also a place on the reverse to record a telephone consent. The updated consent can be accessed on the E-Access Forms Repository and is identified using the form ID – NSRHCR and can also be accessed and downloaded from the Rh Program website. We hope that caregivers will be pleased with the new format.
---

Perinatal Mental Health Virtual Workshop – The University of Ottawa, Office of Continuing Professional Development (CPD) and the Department of Psychiatry are offering a 1/2-day virtual course scheduled for October 13, 2023. The focus of this year's course is SAFETY. Live seminars will address how to balance suicide and child safety assessment while providing trauma-informed and culturally safe care. The morning closes with a panel presentation from community resource providers. Accredited pre-recordings will cover the screening and treatment of common perinatal mental illnesses, with an opportunity to ask questions to perinatal psychiatry experts. This course will be of interest to ALL perinatal care providers, including obstetricians, family doctors, psychiatrists, midwives, nurses, doulas, social workers, occupational therapists, psychotherapists, lactation consultants, and learners. To register visit the University of Ottawa, Office of Continuing Professional Development website.
---
Canadian Association of Midwives (CAM) Resource Toolkit – The Canadian Association of Midwives (CAM) have developed a resource toolkit related to family violence. The toolkit - Midwives Recognize & Respond to Family Violence includes tip sheets, tools, backgrounders, and scenarios to support learning and practice of trauma-informed care. These quick guides can be used as stand-alone resources or with other related resources in the toolkit. The toolkit is free and can be accessed on the CAM website.
---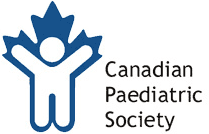 Recent Publications of Interest – Several publications have been recently released and are now available for your review. The titles with links have been provided below for your information and reading enjoyment:
CPS Position Statement - Breastfeeding and human milk in the NICU: From birth to discharge
JAMA Network - Pregnancy, Delivery, and Neonatal Outcomes Associated with Maternal Obsessive-Compulsive Disorder
---
Noteworthy Professional / Health-Related Awareness Dates:
July
World Hepatitis Day - July 28
Cord Blood Awareness Month
August
International Youth Day — August 12
National Acadian Day — August 15
World Humanitarian Day — August 19
International Overdose Awareness Day — August 31
World Breastfeeding Week — August 1–7
Gastroparesis Awareness Month
National Immunization Awareness Month
Psoriasis Action Month
Spinal Muscular Atrophy Awareness Month
---
Feel free to share the RCP's e-News with your colleagues.
If you have any questions or comments, please contact the RCP office at rcp@iwk.nshealth.ca.
Manage your RCP e-News subscriptions