---
RCP Webinar Series - Watch the RCP website for previously recorded webinars, details regarding future topics, learning objectives and registration information for future webinar sessions. Suggestions for future topics are always welcomed. Please send them via the RCP email: rcp@iwk.nshealth.ca
---
Upcoming RCP Fetal Health Surveillance Workshops:
Fundamentals of FHS Workshop
This is an 8-hour virtual workshop held over 2 days: Monday, June 12 and Tuesday, June 13, 2023, 8:30am-1:00pm each day.
*If registering for the Fundamentals of FHS Workshop, you must be available for both dates.
Date: June 12 & 13, AND June 19 & 20, 2023
This is a 16-hour virtual workshop held over 4 days: Monday & Tuesday, June 12 & 13, 2023 AND Monday & Tuesday, June 19 & 20, 2023, 8:30am-1:00pm each day.
*If registering for the FHS Instructor Workshop, you must be available for ALL FOUR dates
---
Update to NS Consensus Guideline for the Assessment of Gestational Age - Recent evidence and guidance for the ideal timing of early dating ultrasounds has been adjusted, with the recommendation that this scan be performed no earlier than 8 weeks + 0 days gestation. This recommendation aligns with recently published Society of Obstetrician and Gynecologists guidelines; No. 432a: Cervical Ripening and Induction of Labour – General Information. Likewise, the provincial consensus guidelines for "best estimate" of gestational age have been updated to reflect these recommendations.
Please review the memo from the IWK Fetal Assessment and Treatment Center. The memo requests that all patients being referred for an early pregnancy review, from outside HRM, first have an early dating ultrasound conducted locally between 8-12 weeks gestation.
---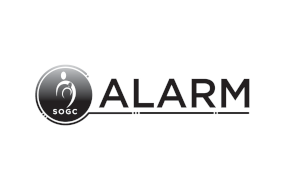 Halifax ALARM Course 2023
The Society of Obstetricians and Gynecologists of Canada (SOGC) is offering an Advances in Labour and Risk Management (ALARM) course in Halifax at the Four Points by Sheraton on June 24 & 25, 2023. Registration is open and is filling quickly. To register click here.
---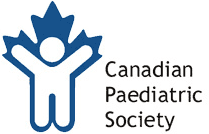 CPS Offers Free Online Education - The Canadian Paediatric Surveillance Program (CPSP) is offering a complimentary online learning modules.
After completing this online learning module, you will be able to:
Describe the diagnostic process for respiratory syncytial viral (RSV) infections in infants and children

Describe the management of bronchiolitis and other RSV-associated clinical syndromes

Assess when hospitalization may be appropriate/necessary

Provide family education and support
Learn about clinical "pearls" based on recent studies. CPSP targets under study (including PIMS temporally associated with COVID-19, congenital syphilis, and virtual care).
---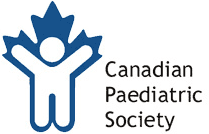 Canadian Pediatric Society Practice Points – The CPS has released the following practice points to support practice:
---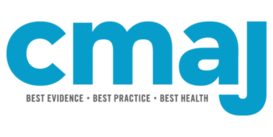 Recent Publications of Interest – Several publications have been recently released and are now available for your review. The titles with links have been provided below for your information and reading enjoyment:
JAMA Network - Predicting the Neurodevelopmental Outcome in Extremely Preterm Newborns Using a Multimodal Prognostic Model Including Brain Function Information
JAMA Network - Association of the COVID-19 Pandemic With Unstable and/or Unsafe Living Situations and Intimate Partner Violence Among Pregnant Individuals
CMAJ - Perinatal outcomes of midwife-led care, stratified by medical risk: a retrospective cohort study from British Columbia (2008–2018)
---
Noteworthy Professional / Health-related Awareness Dates:
Administrative Professionals Day — April 26
World Immunization Week — April 24–30
April is Cesarean Awareness Month
National Physicians' Day — May 1
World Maternal Mental Health Day — May 3
International Day of the Midwife — May 5
National Day of Awareness for Missing and Murdered Indigenous Women and Girls — May 5
Mother's Day — May 14
International Nurse's Day — May 12
Kangaroo Care Awareness Day — May 15
International Day Against Homophobia, Transphobia and Biphobia — May 17
World Family Doctor Day — May 19
National Nursing Week — May 8–14
---
Feel free to share the RCP's e-News with your colleagues.
If you have any questions or comments, please contact the RCP office at rcp@iwk.nshealth.ca.
Manage your RCP e-News subscriptions