---
RCP Webinar Series – The next RCP webinar is as follows:
Title: Managing Preterm Newborns with Iron Deficiency
Date: February 21st, 2023 from 12:00-1:00pm via MS Teams
Presenter: Dr. Satvinder Ghotra, IWK Neonatologist
To register for the webinar click here.
Previously recorded webinars can be accessed and viewed at your leisure on the RCP website. The most recent webinar: The Primary Care Perinatal Mental Health Toolkit is available now for viewing.
Watch the RCP website for details regarding future topics, learning objectives and registration information for future webinar sessions. Suggestions for future topics are always welcomed. Please send them via the RCP email: rcp@iwk.nshealth.ca
---
Clinical and Laboratory Standards Institute Instructional Video – Check out this free instructional video Making a Difference Through Newborn Screening: Blood Collection on Filter Paper. This video demonstrates the correct way to collect, handle, transport, and store newborn screening specimens to ensure quality laboratory testing. It is intended for use by newborn screening programs and dried blood spot specimen collectors. The intention is this video will help to improve newborn screening needs worldwide.
---
Interprovincial Violence Against Women (IPV) Project – Dalhousie University and Nova Scotia Health invite you to participate in the Interprovincial Violence Against Women (IPV) Project. The IPV Project aims to identify and share knowledge around best practices for preventing and responding to violence against women (VAW) during and beyond the COVID-19 pandemic. Staff and survivors / clients are invited to participate in an online survey about their experiences with both those working to support individuals experiencing violence and those accessing or wanting to access services during the COVID-19 pandemic. To complete the survey staff can complete it here: redcap.link/vawstaff and survivors here: redcap.link/vawsurvivor. Feel free to share the project details widely with your colleagues, patients, and community networks. 
---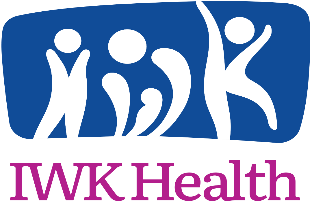 Critical Care Webinar – The Department of Pediatrics & Division of Paediatric Critical care, Department of Paediatric Critical Care IWK Children Health Centre, Dalhousie University, invites you to join a critical care webinar for in hospital paediatric health care providers.
Webinar Title: Critical Care Transport for Children
Date: February 6th, 2023
Time: 1200 - 1300hrs (ADT)
Please contact rcp@iwk.nshealth.ca to get the Zoom link or refer to the email version of this newsletter if you received it.
---

SOGC Launches Safe Obstetrical Care Program – The SOGC has recently launched a new program that supports the provision of safe obstetrical care. The program will support obstetricians, family physicians, nurses, and midwives to consolidate their knowledge and to provide safe obstetrical care. It is a 3-year points-based training program that will offer healthcare professionals a variety of accredited educational seminars such as: eLearning activities, workshops, webinars as well as in-person training sessions. For more information regarding the program go to the SOGC website.
---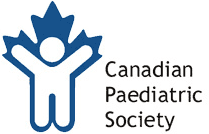 Canadian Pediatric Society Practice Points – The CPS has released the following practice points to support practice:
---
Feel free to share the RCP's e-News with your colleagues.
If you have any questions or comments, please contact the RCP office at rcp@iwk.nshealth.ca.
Manage your RCP e-News subscriptions