---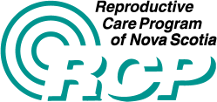 RCP is Open for Business - The Reproductive Care Program of Nova Scotia (RCP) continues to provide assistance and support. RCP staff members continue to work from home as much as possible but will respond to your questions as usual. Currently, e-mail and our contact us page are the most efficient ways to reach us. Please take care of yourselves and your loved ones during this trying time.
COVID-19 Resources for Nova Scotia Health Care Providers – RCP has complied a number of resources and information for NS care providers. The most recent Maternal and Newborn Care Bulletin (#5) was updated December 21st, 2020. The full list of resources can be found on the RCP website COVID-19 page. 
RCP Webinar Series: – RCP is offering webinar education on a variety of perinatal topics appealing to providers working in all areas of maternal and newborn health. The next session in the series is scheduled for Tuesday, March 23, 2021 - 12:00 to 13:00 and is titled: Fluid and Electrolyte Balance in Neonates. This session may appeal to providers practicing in facilities with an active Maternal Newborn Service, as well as others with a specific interest in care of the newly born infant.
Objectives:
Describe the physiology of water and Na metabolism.
Discuss normal fluid and electrolyte management.
Present common case scenarios.
To register for this online event CLICK HERE.
---

A Reminder from the Rh Program of NS: Use of Kleihauer test for detection of fetomaternal hemorrhage (FMH) in pregnancy - Rh negative women who experience potentially-sensitizing events in pregnancy such as bleeding, pregnancy loss or trauma are candidates for the administration of Rho(D) immune globulin (WinRho®SDF) and in addition to the required pre-injection antibody screen may benefit from Kleihauer testing to ensure adequate dosing.  Since fetal blood volumes in the first trimester of pregnancy (less than 12 weeks) are low, there is no need to perform Kleihauer testing during that time. However, it is recommended to be done in the 2nd and 3rd trimesters.  Please refer to the Rh Program website: http://rcp.nshealth.ca/rh . Click on Guideline for Perinatal Antibody Screening and Rho(D) immune globulin (WinRho®SDF) Administration for further information on sensitizing events and the Kleihauer formula for dosage calculation and administration of WinRho®SDF.
---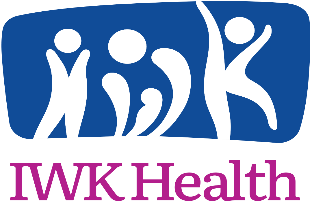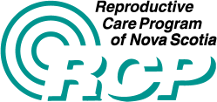 Expert Panel Releases COVID Vaccine Guidance for Pregnant and Breastfeeding Persons - The Nova Scotia Vaccine Expert Panel has developed resources for care providers to use with pregnant and breastfeeding individuals to guide discussion about COVID-19 vaccination. This information is specific to adult immunization and includes a 1-page version to share with patients.
There are two documents:
Vaccine Information for Pregnant and Breastfeeding Individuals
Vaccine Information for Pregnant Breastfeeding Individuals Decision Guide.
The information in the 1-page decision guide is also contained within the longer document but formatted to fit on a single page for ease of use. Care providers may wish to provide the decision guide to patients/clients. These resources have been posted to the RCP website.
---

COVID- 19 Updated Special Bulletin - The Office of the Chief Medical Officer of Health has released an updated Special Bulletin related to the COVID-19 Immunization Program and COVID-19 testing.
Resource - Also available is a COVID-19 vaccine educational resource for health care providers entitled "The COVID-19 Vaccine Program- Information for Health Care Professionals".
---

The Impact of COVID-19 on Racialized Communities – The Public Health Agency of Canada (PHAC) has recently released a statement looking at how the COVID-19 pandemic has impacted the health, social and economic well-being of people in Canada, specifically those among racialized communities. While COVID-19 has impacted everyone, these impacts have been worse for some groups, including racialized communities. A copy of the full PHAC statement by Dr. Theresa Tam can be found here.
---

COVID-19: Cochrane Resources and News – The Cochrane Library provides high-quality, relevant, and up-to-date research evidence to assist health care provider decision-making. Click here to access content related to the COVID-19 pandemic and the various related activities that Cochrane is undertaking in response.
---

SOGC COVID Resources:
---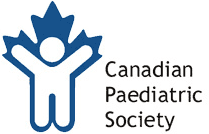 Recent Publications of Interest – Several publications have been recently released and are now available for your review. The titles with links have been provided below for your information and reading enjoyment:
---
Feel free to share the RCP's e-News with your colleagues.
If you have any questions or comments, please contact the RCP office at rcp@iwk.nshealth.ca.
Manage your RCP e-News subscriptions