---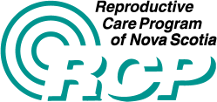 RCP is Open for Business – The Reproductive Care Program of Nova Scotia (RCP) continues to provide assistance and support. RCP staff members continue to work from home as much as possible but will respond to your questions as usual. Currently, e-mail and our contact us page are the most efficient ways to reach us. Please take care of yourselves and your loved ones during this trying time.
COVID-19 Resources for Nova Scotia Health Care Providers – RCP has complied a number of resources and information for NS care providers. The most recent Maternal and Newborn Care Bulletin (#5) was updated December 21st, 2020. The full list of resources can be found on the RCP website COVID-19 page.
RCP Webinars Coming Soon: – RCP is offering webinar education on a variety of perinatal topics appealing to providers working in all areas of maternal and newborn health. Dates for a variety of topics for the series are being scheduled for the coming months. Watch for more details on the RCP website. Suggestions for future topics are welcome. Please send them via the RCP email: rcp@iwk.nshealth.ca 
The following webinar recordings have been recently posted to the RCP website for viewing:
Skilled Labour Support: Releasing your Nursing Super Power
Hyperbilirubinemia in the Newborn
Simulated Vaginal Birth Video – RCP has created a short video simulation of a normal vaginal birth. To access and view the video go to the RCP website. Feel free to share these links with your colleagues.
---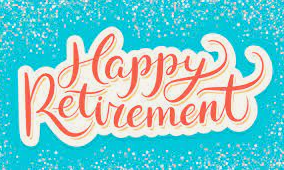 RCP bids farewell to Rebecca Attenborough! - After many years of faithful service and outstanding commitment to the program, Becky will be retiring from her role as RCP's Manager. We cannot thank her enough for her many years of hard work, her vast knowledge and dedication to the perinatal specialty. RCP extends deep gratitude and profound admiration for all she has accomplished in supporting her RCP colleagues and countless others, all to enhance perinatal care and improve maternal and newborn outcomes in Nova Scotia and beyond. Becky's retirement plans include spending time with her family and friends as well as enjoying travel with her husband Bob (once the world 'opens up' again). The RCP team will miss her greatly but wish her much happiness and all the best in her retirement adventures.
Please join us in welcoming Leeanne Lauzon as Interim RCP Manager effective June 30th until the position is filled permanently.
---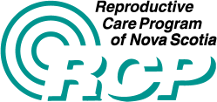 Vaccines During Pregnancy and Postpartum - A number of vaccines are recommended during pregnancy and in the postpartum time period, including COVID-19 vaccines (a full series with an mRNA vaccine is preferred). Timing recommendations for each vaccine require an individualized approach to ensure that the pregnant person's wishes regarding immunization can be accommodated. 
Considerations for the timing of COVID-19 vaccines (NACI COVID-19 vaccine statement, June 17, 2021: Summary - Canada.ca):   
may be given in any trimester of pregnancy
wait at least 28 days after each COVID vaccine dose before administering another vaccine
wait at least 14 days after any other vaccine before administering a COVID-19 vaccine
there are circumstances when shortening the recommended waiting period is warranted, one of which is to enable a pregnant person to receive the Tdap vaccine at < 32 weeks' gestation
Considerations for the timing of other vaccines:
Influenza - May be given any time in pregnancy, in most years consider offering October to May
Tdap - ideally 27-32 weeks' gestation (Update on immunization in pregnancy with Tdap vaccine - Canada.ca). The SOGC suggests 21-32 weeks (No. 357-Immunization in Pregnancy (jogc.com))
Hepatitis B - may be given in pregnancy for those at risk
MMR - contraindicated in pregnancy but should be given as soon as possible postpartum to those who are non-immune (when Rh IG also required a risk-benefit assessment is important to determine timing of vaccine)
Varicella - contraindicated in pregnancy but should be given as soon as possible postpartum to those who are non-immune (when Rh IG also required a risk-benefit assessment is important to determine timing of vaccine)
Other considerations:
the pregnant person's risk of exposure to COVID-19 (consider variants) and other illnesses that affect maternal health
the impact of maternal immunization on infant health
The goal is for pregnant people who wish to be immunized to receive all of the recommended vaccines in the ideal timeframes.
---

Updated RH Program Resource
The RH Program of NS has recently updated one of their practice resources - How to Administer Rho(D) Immune Globulin. This and other resources can be found on the RH Program of NS website.
---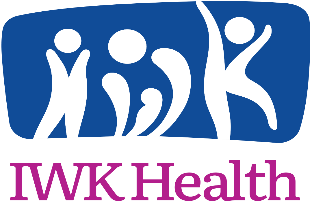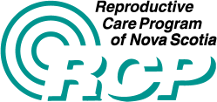 Updated Resources Re: COVID Vaccine Guidance for Pregnant and Breastfeeding Persons - The Nova Scotia Vaccine Expert Panel has updated resources for care providers to use with pregnant and breastfeeding individuals to guide discussion about COVID-19 vaccination. This information is specific to adult immunization and includes a 1-page version to share with patients.
There are 2 documents:
Counselling document: "I'm pregnant or breastfeeding. Should I get the COVID-19 vaccine?"
Information Sheet and After Care Information documents, both English and French versions.
Care providers may wish to provide the decision guide to patients/clients. These resources have been posted to the RCP website. In addition to these documents, the IWK has produced a video to help individuals make an informed choice about whether to get the COVID vaccine while they are pregnant, trying to get pregnant or breastfeeding.
The video is hosted on the IWK public website: https://www.iwk.nshealth.ca/COVID-19/vaccine-info-for-pregnant-or-breastfeeding.
---

PERU Releases Nova Scotia Perinatal Indicator Report - The Perinatal Epidemiology Research Unit (PERU), in collaboration with RCP, has released a report of perinatal health and care indicators using data from the Nova Scotia Atlee Perinatal Database, years 2010 - 2019. The data presented in the report are meant to provide a quick reference for the sentinel indicators of perinatal health and care among Nova Scotia residents. It is hoped this report will assist with the development and monitoring of standards of care and will trigger research questions that can be pursued by researchers and trainees. This year's report is dedicated to Drs. Alexander Allen and Dora Stinson. View the full report here.
---

The Baby-Friendly Initiative 2021 Virtual Symposium - The Breastfeeding Committee of Canada is hosting its next symposium on October 1-7, 2021 (1:00pm - 3:00pm EDT daily). This year's theme is - Protect, promote, and support breastfeeding and BFI: a shared responsibility. All sessions will be in English and simultaneous French translation is available. Registration is open. Click here for more information and/or to register.
---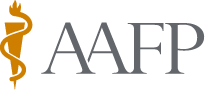 Family-Centered Maternity Care (FCMC) Livestream Conference - The American Academy of Family Physicians is hosting a livestreamed conference on August 18 - August 21, 2021. Topics include a variety of care topics such as: Coronavirus in pregnancy; culturally congruent care in a community setting; pregnancy care for LGBTQ+ community; difficult case panel discussion; and substance use in pregnancy (opioids and alcohol). For more information and/or to register click here.
---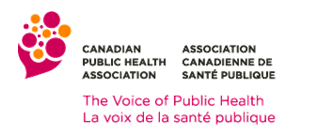 Cannabis Update - Research:
---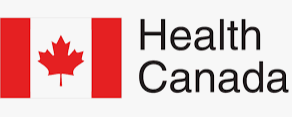 Health Canada Labelling Update Re: NSAIDs in Pregnancy - Health Canada has released the results of a safety review confirming that the use of non-steroid anti-inflammatory drugs (NSAIDs) such as acetylsalicylic acid (aspirin), ibuprofen, naproxen, diclofenac and celecoxib beyond 20 weeks of pregnancy may cause rare but serious kidney problems in an unborn baby. This can lead to low levels of amniotic fluid and possible complications. Health Canada is now advising pregnant women not use NSAIDs from 20 to 28 weeks of pregnancy, unless advised by a healthcare professional. Click here to read the full alert. Note: This recommendation does not apply to the use of low-dose (81 mg) aspirin. National and international guidelines recommend the use of low-dose ASA for the prevention of pre-eclampsia and pre-term birth (100-180 mg by mouth at bedtime), starting before 16 weeks and stopping by 36 weeks. Low-dose ASA may be given in the form of two baby aspirin (162 mg total) at bedtime.
---


Recent Publications of Interest – Several publications have been recently released and are now available for your review. The titles with links have been provided below for your information and reading enjoyment:
---
Feel free to share the RCP's e-News with your colleagues.
If you have any questions or comments, please contact the RCP office at rcp@iwk.nshealth.ca.
Manage your RCP e-News subscriptions