---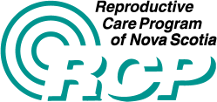 RCP is Open for Business - The Reproductive Care Program of Nova Scotia (RCP) continues to provide assistance and support. RCP staff members are working from home as much as possible but will respond to your questions as usual. Currently, e-mail and our contact us page are the most efficient ways to reach us. Please take care of yourselves and your family during this challenging time.
Assessment of the "Best Estimate" of Gestational Age – Accurate assessment of gestational age is a critical element of prenatal care. RCP has revised the provincial guideline to reflect the recommendations of national professional organizations and local experts, within the context of Nova Scotia perinatal care provision. These guidelines may differ from those found in other jurisdictions. The RCP acknowledges the Divisions of Maternal Fetal Medicine (MFM) and Neonatal Perinatal Medicine (NPM) at the IWK Health Centre, for their collaboration in producing this guideline.
COVID-19 Resources for Nova Scotia Health Care Providers – RCP has complied a number of resources and information for NS care providers. The full list of resources can be found on the RCP website COVID-19 page. 
RCP's Coding Corner:
Since April 2020 the NS Atlee Perinatal Database (NSAPD) has been collecting data on COVID-19. Currently the date and time of a positive COVID-19 test for both the mom and baby are collected. This data will assist with providing valuable information to interested individuals once coding for the first quarter of 2020 is complete.
RCP would like to extend a big KUDOs to the Health Information Specialists across the province! During the COVID-19 Pandemic they were able to quickly shift their focus, adapting easily to take on new or differing responsibilities, and in some cases in new work environments (working from home), while still managing to meet existing deadlines. As a result, the NSAPD has data available for the 2019 calendar year and the fiscal year 2019/20 will be complete by the end of August. This facilitates RCP in providing timely and quality data to those who request it as well as provide current reports to facilities across the province who provide their data for the NSAPD.
---

Research Study Invitation - Individuals who have experienced a pregnancy in Canada within the last 10 years are invited to participate in a research study - Research Examining the Stories of Pregnancy and Childbearing in Canada Today (The RESPCCT Study). This study is centered on learning more about the experiences of pregnant persons when accessing pregnancy and childbirth care, to improve pregnancy and birth care for people in Canada. For more information and/or to participate in the study go to The RESPCCT Study website.
---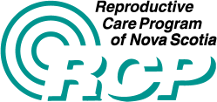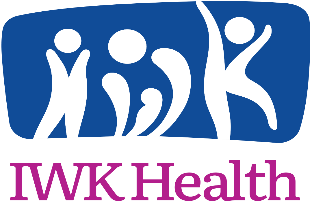 COVID-19 and Pregnancy: Maternal and Newborn Care Bulletin #3 - In conjunction with the IWK Health Centre and the Nova Scotia Health, RCP has released a bulletin to share current information and provide guidance about care for pregnant and childbearing persons and newborns in Nova Scotia during the COVID-19 pandemic. The bulletin will be updated as new information becomes available. The direct link to the PDF can be found on the RCP website.
---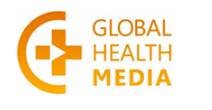 Helping Babies Survive Video Series - Global Health Media have developed video resources via a free smartphone app. Birth & Beyond provides mothers and families with easy access to videos. The app helps support those with limited access to health care, which is an increasing problem worldwide due to the coronavirus pandemic. Birth & Beyond includes all 28 videos developed for mothers and caregivers on care from the time of birth through the baby's first two years. Major topics covered include: birth, breastfeeding, newborn care, small baby care, and complementary feeding. The videos are available in 21 languages and can be streamed, downloaded to an offline library, or shared with friends and family. In an effort to expand their global reach, the app will continue to be updated with new videos and more languages as they become available. The app works with iPhones and is available for free from Apple's App Store. An Android version is coming soon.
---

Cochrane Library Special Collection - Coronavirus: support for wellbeing in the healthcare workforce – The Cochrane Library brings together a special collection of Cochrane evidence focused on interventions that may help support the wellbeing of the healthcare workforce and reduce occupational stress.
---

New Alcohol and COVID-19 Resources - The SOGC has developed new resources related to alcohol and COVID-19 for pregnant persons. These new resources are offered in six different languages: English, French, Arabic, Punjabi, Urdu and Mandarin. Visit the SOGC pregnancyinfo.ca for further information and to view these available resources.
---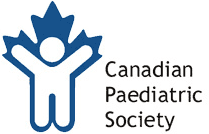 Recent Publications of Interest – Several publications have been recently released and are now available for your review. The titles with links have been provided below for your information and reading enjoyment:
---
Feel free to forward/share the RCP's e-News with your colleagues.
If you have any questions or comments, please contact the RCP office at rcp@iwk.nshealth.ca.
Manage your RCP e-News subscriptions