---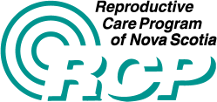 RCP is Open for Business - The Reproductive Care Program of Nova Scotia (RCP) continues to provide assistance and support. RCP staff members are working from home as much as possible but will respond to your questions as usual. Currently, e-mail and our contact us page are the most efficient ways to reach us. Please take care of yourselves and your family during this challenging time.
COVID-19 Resources for Nova Scotia Health Care Providers – RCP has complied a number of resources and information for NS care providers. The full list of resources can be found on the RCP website COVID-19 page. 
RCP's Coding Corner: As of April 1st, 2020 RCP has made a change to data collection within the Nova Scotia Atlee Perinatal Database related to initial mother/baby contact. The information collected is no longer as 'Yes' or 'No' for contact within the first hour of birth. The change to the information being collected includes the time of initial contact and duration including the options below: 
Less than 60 mins
Greater than 60 mins
Unknown
The addition of this information will assist facilities with gathering important data related to pursuing BFI designation. The Partogram is suggested as the best option for care providers to document this information. If your facility is currently documenting this information on a different documentation tool than the Partogram, please contact RCP to ensure that data collection from your facility is reflective of your practice.
---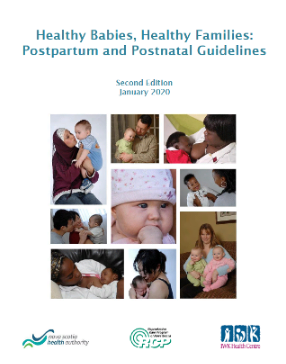 Nova Scotia's Healthy Babies, Health Families: Postpartum & Postnatal Guidelines – The second edition of Nova Scotia's Healthy Babies, Health Families: Postpartum & Postnatal Guidelines is now accessible on the RCP website. The document describes care and services for heathy populations and contains guidance in four key areas:
Reducing Health Inequities
Promoting and Supporting Healthy Infant Development
Promoting and Supporting Parent Postpartum Physical and Emotional Well-Being
Supporting Healthy Transitions and Follow-up
Please forward this link to colleagues and partner agencies.
---
COVID-19 and Pregnancy: Maternal and Newborn Care Bulletin #3 - In conjunction with the IWK Health Centre and the Nova Scotia Health Authority, RCP has released a bulletin to share current information and provide guidance about care for pregnant and childbearing persons and newborns in Nova Scotia during the COVID-19 pandemic. The bulletin will be updated as new information becomes available. The direct link to the PDF can be found on the RCP website.
Safe Use of Nitrous Oxide - In the initial stages of pandemic planning in Nova Scotia the use of nitrous oxide for labour analgesia was suspended, due to questions about whether use could be aerosol-generating. With more time for discussion and examination of this issue, and in consultation with Infectious Diseases, there is agreement that nitrous oxide can now be safely used for labour analgesia. Full details are in the memo posted on the RCP website.
---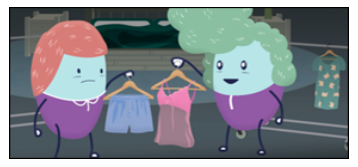 An Empirically Based Knowledge Sharing Initiative About Sex and the Transition to Parenthood: #postbabyhankypanky – Published results of a project aimed at disseminating evidence-based knowledge about sexuality and the transition to parenthood to new parents and healthcare providers are now available. Full study results are available in an open access publication here.
---

Infant Car Seat Education Policy – NSHA has finalized the Infant Car Seat Education policy. The policy is focused on supporting NSHA care providers in the provision of knowledge and education about infant car seat safety to newborn care givers at the time of hospital discharge. In preparation for implementation of the policy, NSHA care providers are currently receiving education. The policy is posted on OP3, the Provincial Policy Website and will be effective on September 7, 2020.
---

Prevention of Fetal Alcohol Spectrum Disorder (FASD) during the COVID-19 Pandemic – The Canadian FASD Research Network has recently released a statement related to the prevention of FASD during the Pandemic. It has been reported that Canadians have increased their alcohol use during the period of isolation. The highest increase of alcohol use is for people aged 18-54. There is a prediction that there will be a baby boom in 2021 due to the isolation that couples of child bearing age are experiencing. Canadians are encouraged to be mindful that alcohol use during pregnancy can cause harm to fetal health and result in lifetime effects known as Fetal Alcohol Spectrum Disorder (FASD).
---
Cannabis and Pregnancy Transitioning into Legalization - In response to cannabis legalization, the Thunder Bay -- District Health Unit (TBDHU) in Ontario embarked on a three-phased cannabis and pregnancy research project to help inform public health (PH) prevention initiatives to reduce cannabis-related harms during pregnancy. The final project report - Cannabis and Pregnancy Transitioning into Legalization is available here.
---

SOGC Statement on Racism – The Society of Obstetricians and Gynaecologists of Canada has released a statement on racism. SOGC knows that implicit bias, stigma and systemic racism leads to inequitable health outcomes and disparities in fundamental rights and opportunities. SOGC acknowledges that we, as Canadians, must do better and invite others to share with them thoughts and observations, experiences, and stories of meaningful change.
SOGC Online Course - The Society of Obstetricians and Gynaecologists of Canada has developed a 5-part comprehensive online course that provides an overview of the available evidence and up-to-date modifications/recommendations for delivering gynaecologic, prenatal and postpartum care, as a result of the COVID-19 pandemic. The modules provide an overview of the virology, epidemiology and transmission of the virus as it affects the general population, and specifically pregnant and postpartum women. Several modules are currently available and new modules will be added as the content is finalized.
---
Recent Publications of Interest – Several publications have been recently released and are now available for your review. The titles with links have been provided below for your information and reading enjoyment:
---
Feel free to forward/share the RCP's e-News with your colleagues.
If you have any questions or comments, please contact the RCP office at rcp@iwk.nshealth.ca.
Manage your RCP e-News subscriptions