---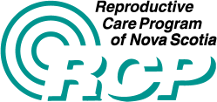 RCP is Open for Business - The Reproductive Care Program of Nova Scotia (RCP) continues to provide assistance and support. RCP staff members are working from home as much as possible but will respond to your questions as usual. Currently, e-mail and our contact us page are the most efficient ways to reach us. Please take care of yourselves and your family during this challenging time.
COVID-19 Resources for Nova Scotia Health Care Providers – RCP has complied a number of resources and information for NS care providers. The full list of resources can be found on the RCP website COVID-19 page. 
RCP's Coding Corner: Documentation of confirmed COVID-19 infection in pregnancy and in newborns - As of March 1st, 2020 RCP has added a code to the Nova Scotia Atlee Perinatal Database for any cases of COVID-19 infection in pregnant individuals and newborns. Documentation of confirmed infection with COVID-19 during pregnancy, even if the patient has recovered, is essential for on-going surveillance. Please include the date the infection was confirmed (date of swab) and collection time (for newborns), if known, so that gestational age at time of infection during pregnancy can be calculated, or age at time of infection for newborns. The following documentation forms are being suggested as the best options for documenting this information:
Period of Confirmed Covid-19 Infection
Suggested Form / Location for Documentation
During Pregnancy

Prenatal Record
Maternal Admission Forms (for antenatal and/or delivery admissions)

During Birth Admission (Maternal Infection)
During Birth Admission (Newborn Infection)

Progress Notes
Newborn Admission/Discharge Form

During Postpartum or Neonatal Admission (Identified prior to or during hospital readmission)

Admission Forms / History & Physical
Progress Notes
Data collection will continue for a minimum period of 40 weeks beyond the declaration that the pandemic is over to allow for surveillance of newly pregnant affected individuals whose pregnancy will continue beyond the pandemic period. Data collection will continue for a minimum period of 40 weeks beyond the declaration that the pandemic is over to allow for surveillance of newly pregnant affected individuals whose pregnancy will continue beyond the pandemic period. For full details go to the RCP website.
---

Notice of Change in specimen collection for prenatal GC/CT screening - Nova Scotia is changing to urine testing for prenatal/perinatal Chlamydia trachomatis (CT) and Neisseriae gonorrhoeae (GC). The reason for the switch is that Aptima swabs are required for COVID-19 testing. The sensitivity of the two testing methods is equivalent so case detection should not change.
Using the sterile urine specimen container, collect at least 20 milliliters of urine.
Complete the standard outpatient lab requisition.
Please return any Aptima swabs in your offices/clinics to the closest hospital laboratory.
For internal staff at the IWK, the BD MAX swabs continue to be available for screening and are not impacted by COVID-19 testing.
For full details go to the RCP website. If you have any questions, please contact the microbiologist on call at your local lab.
---
COVID-19 and Pregnancy: Maternal and Newborn Care Bulletin #2 - In conjunction with the IWK Health Centre and the Nova Scotia Health Authority, RCP has released a bulletin to share current information and provide guidance about care for pregnant and childbearing persons and newborns in Nova Scotia during the COVID-19 pandemic. The bulletin will be updated as new information becomes available. The direct link to the PDF can be found on the RCP website.
---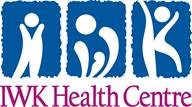 Alternate Screening for Diabetes in Pregnancy - A temporary alternate screening option for gestational diabetes mellitus (GDM) has been proposed by the SOGC and Diabetes Canada, for use during the COVID-19 pandemic. It is perceived that there may be increased risk of COVID-19 exposure during the waiting time to complete a 50g-GCT or 75g-OGTT. This alternate screening is aimed at minimizing risk of exposure, limiting the burden on laboratories and increasing the likelihood that women will complete screening, while continuing to identify the highest risk women.
This alternate screening approach has already been adopted, or may be adopted based on clinical capacity at laboratories across the province.
GDM screening at 24-28 weeks' gestation will be done with a hemoglobin A1c (HbA1c) and a random (non-fasting) glucose instead of a 50g-GCT (Trutol). If the HbA1c is 5.7% or greater OR random glucose is 11.1 or greater, the patient is felt to have GDM.
Early screening for a high risk patient can be done with the same screening and diagnostic limits or you could order the HbA1C and a FASTING blood glucose with the cut off of 5.3 or greater in pregnancy. If early screen is negative, repeat at 24-28 weeks' gestation.
Laboratories that have implemented this change will automatically change a Trutol order to HbA1c and a random glucose. If a fasting glucose or 75g-OGTT is ordered for clinical reasons, the tests will be carried out as ordered by the pregnant woman's care provider.

Please note: HbA1c testing has been de-prioritized in some locations as part of the COVID-19 response. If you order the HbA1c you must indicate on the requisition that the patient is pregnant to ensure the test will not be cancelled.

Defer postpartum screening until the pandemic is over.
For full details and accompanying algorithm go to the RCP website. If you have any laboratory specific questions regarding this screening, please contact your local lab.
---

COVID-19 and Cannabis Smoking and Vaping – The Canadian Centre on Substance Use and Addiction has produced a resource that summarizes four important facts currently known about COVID-19 and how it can affect people who smoke or vape cannabis products. Topics covered include the potential impact of smoking or vaping cannabis on lung health, the potential impact on the immune system, how it can have an impact on people infected with COVID-19 and guidance for reducing harms. To read the full report click here.
---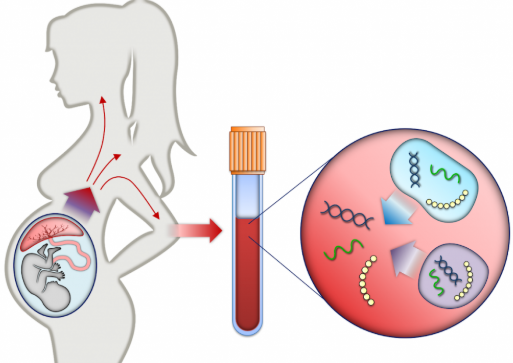 Self-Pay Non-Invasive Prenatal Testing (NIPT) in Nova Scotia – Recently, there has been an increase in requests for information among pregnant patients and their care providers related to non-invasive prenatal testing (NIPT). Joint guidelines from the Society of Obstetricians & Gynecologists of Canada (SOGC) and Canadian College of Medical Geneticists (CCMG) suggest that patients should be offered NIPT, understanding that it may not be provincially funded (JOGC 39(9): 805-817). NIPT is a screening test primarily for common aneuploidy, including Trisomies 13, 18, 21 and sex chromosome aneuploidy (SCA). NIPT is currently used in Nova Scotia (NS) as a second tier screen and is provincially funded for patients with a high risk screening result for Trisomy 21 in lieu of invasive testing. The testing is offered to patients when they are seen by Maternal Fetal Medicine or Medical Genetics and only after being identified as high risk through standard maternal serum screening. NIPT is not used in NS as part of the screening for Trisomies 13, 18 or SCAs. If a patient in NS wishes to have NIPT in lieu of standard screening, or after receiving a low risk screening result after standard screening, they have the option to pay for this test through an independent referral laboratory. For more detailed information and a Care Provider FAQ resource click here.
---

Managing Stress, Anxiety and Substance Use during Covid-19 – The COVID-19 pandemic has created a heightened sense of stress and anxiety that poses unique challenges for health-care providers. During this time, it's more important than ever to safeguard your mental wellness.
To support health-care provider mental wellness, the Mental Health Commission of Canada (MHCC), in partnership with the Canadian Centre on Substance Use and Addiction (CCSA), has created a fact sheet. This resource includes an overview of facts, tips and resources to help Canadian healthcare practitioners cope with increased occupational stress, anxiety and substance use during COVID-19. Topics covered include advice on how to manage stress and anxiety as well as coping mechanisms like square breathing. Also includes advice on monitoring substance use in times of stress and reducing harms.
---





Joint Statement on Support Persons in Labour – Due to the COVID-19 pandemic the SOGC, CFPC, NACM, CAPWHN and CAM have developed a Joint Statement related to Support Persons in Labour in Canada. Hospitals around the world have been forced to rethink their policies at all levels of care in order to protect staff and patients alike. This new reality has forced some hospitals into making difficult decisions when it comes to how they care for their pregnant patients in labour.
---
Recent Publications of Interest – Several publications have been recently released and are now available for your review. The titles with links have been provided below for your information and reading enjoyment:
---
Feel free to forward/share the RCP's e-News with your colleagues.
If you have any questions or comments, please contact the RCP office at rcp@iwk.nshealth.ca.
Manage your RCP e-News subscriptions