---

Chapter 3: Family-Centred Maternity and Newborn Care: National Guidelines - The Public Health Agency of Canada has released updated guidelines: Care during Pregnancy, of the Family-Centred Maternity and Newborn Care. The guidelines are dedicated to improving and creating consistency in maternal and newborn health and to inform evidence-based practice across Canada. The aim of the guidelines is to positively impact health from preconception to postpartum, and throughout the life course of children, women and families.
---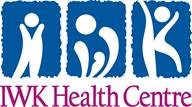 Infant Rotavirus Vaccine Considerations – The rotavirus vaccine has been added to Nova Scotia's publicly funded childhood immunization program. Babies born on or after November 1, 2019 are eligible to receive this vaccine orally, starting at 2 months of age. Since rotavirus vaccine is a live attenuated vaccine, there may be implications for babies whose mothers are on biologic monoclonal antibodies. The exception is babies whose mothers are taking certolizumab or Cimzia (no implications with this medication). If you have questions, you may contact the IWK Special Immunization Clinic by e-mail at sicnurse@iwk.nshealth.ca or by calling Karen Branscombe at 902-470-7859.  A referral form for consultation is available at this link.
---

New NSHA Resource – A new patient resource: 'Eye Infections in Newborns Caused by Gonorrhea and Chlamydia' has been recently developed. This resource will serve as an information source for women and their families regarding newborn eye infections caused from Gonorrhea and Chlamydia. This resource is available on the NSHA website and can also be ordered from the Dalhousie Print Shop using the associated print code provided. Title - 'Eye Infections in Newborns Caused by Gonorrhea and Chlamydia' – print code WP85-2050. Instructions for ordering print copies from Dal print shop can be found here: https://library.nshealth.ca/Pamphlets
---
Canadian Fetal Health Surveillance Steering Committee Newsletter – The Canadian FHS Steering Committee is excited to share the 2020 FHS Instructor Newsletter. The newsletter will be posted to the FHS Instructor Portal on the UBC CPD website. Feel free to share it with your FHS Instructor colleagues! Highlights included in this edition:
Canadian FHS Education Program Overview
Fundamentals of FHS Manual and Exam Update
FHS Refresher Workshop
Canadian FHS Instructor Portal
SOGC Clinical Practice Guideline: Intrapartum FHS
Question and Answer – Baseline Variability
Resources of Interest
---

SOGC Statement on the Novel Coronavirus – SOGC's Infectious Disease Committee has released a statement on the Novel Coronavirus. The SOGC Committee will continue to follow the outbreak and provide its members and the obstetric community with updates as more information is gathered. Read the full Committee statement on the SOGC website.
---
Recent Publications of Interest – Several publications have been recently released and are now available for your review. The titles with links have been provided below for your information and reading enjoyment:
---
Feel free to forward/share the RCP's e-News with your colleagues.
If you have any questions or comments, please contact the RCP office at rcp@iwk.nshealth.ca.
Manage your RCP e-News subscriptions