---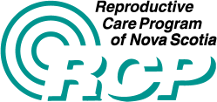 Practice Memo: National Shortage of Erythromycin Ophthalmic Ointment - There is an impending shortage of all types of erythromycin ophthalmic ointment for newborn ocular prophylaxis. We understand that there will be insufficient supply to maintain universal newborn ocular prophylaxis. To ensure continued newborn safety, Nova Scotia is moving to targeted ocular prophylaxis. This practice change requires: universal prenatal screening, communication of/access to screening results, discussion of risk factors with pregnant patients and their partners, communication with community-based primary care providers, and appropriate and timely consultation for babies who may be infected. For additional details of the memorandum go to the RCP Website.
---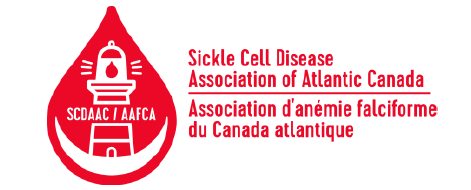 New Name & New Logo – The Sickle Cell Disease Association of Nova Scotia has expanded its mandate to include New Brunswick, Prince Edward Island, and Newfoundland and Labrador! It has a new name and logo and is now known as the Sickle Cell Disease Association of Atlantic Canada (SCDAAC). For more information go to the SCDAAC website.
---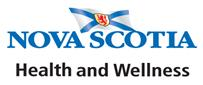 Rotavirus Vaccine Added to Childhood Immunization Schedule in Nova Scotia - The Nova Scotia Government has introduced the Rotavirus Vaccine to the Childhood Immunization Program. Children born on or after November 1, 2019 will be eligible. The vaccine will be offered at 2, 4 and 6 months of age. Go to the RCP website for more details via a memo and Q&A developed to guide health care practitioners.
---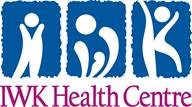 Bile Salts Laboratory Testing Available at the IWK – Until recently Bile Salts measurement had to be sent out of the province for processing. This resulted in delayed results required for clinical decision-making. Laboratory Services at the IWK Health Centre now has the capacity to process Bile Salts for all of the province of Nova Scotia. Care providers are asked to indicate on Laboratory requisitions to "Send specimen to the IWK Laboratory".
---

Health Canada Safety Alert - Health Canada is advising Canadians that Duchesnay Inc. is recalling certain lots of PregVit vitamin-mineral supplements (for prenatal and postpartum use) and PregVit folic 5 vitamin mineral supplements (for prenatal use) because blister packages may contain all pink (morning) tablets instead of the correct combination of pink and blue (evening) tablets. There are no quality, safety or effectiveness concerns with the tablets themselves but there is the potential that patients may not take the proper combination of pink and blue tablets if they have received products impacted by the packaging error. For more information go to the Health Canada Recall and Safety Alerts.
---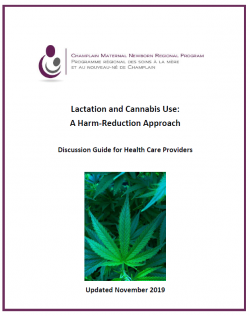 Lactation and Cannabis Use: A Harm-Reduction Approach
The guide has been revised and is posted on the Champlain Maternal Newborn Regional Program substance use webpage. Changes to the resource reflect gender-inclusive language, the addition of chestfeeding and transgender resources, and updated information related to vaping.
---

SOGC Statement Re: Vaping and Pregnancy - The Society of Obstetricians and Gynaecologists of Canada (SOGC) is alarmed at the growing number of serious lung illnesses and deaths reported in young adults that have been attributed to vaping. A statement related to the concerns with vaping in pregnancy has been recently released and is available on the SOGC website. 
SOGC New Online Course – SOGC has developed an online Vaccination in Pregnancy course. The CME module learning objectives include: the evidence for efficacy and safety of vaccination during pregnancy and the preconception and postpartum periods; indications and contraindications for various vaccines, including travel vaccines, during pregnancy and the preconception and postpartum periods; strategies to counsel patients about vaccination during pregnancy; reasons why patients choose not to vaccinate during pregnancy; responding to severe adverse reactions associated with vaccinations in pregnancy, such as anaphylaxis; and the protocols for safe vaccine storage, handling, and administration. For more information log in to the SOGC website.
---
Recent Publications of Interest – Several publications have been recently released and are now available for your review. The titles with links have been provided below for your information and reading enjoyment:
---
Feel free to forward/share the RCP's e-News with your colleagues.
If you have any questions or comments, please contact the RCP office at rcp@iwk.nshealth.ca.
Manage your RCP e-News subscriptions