---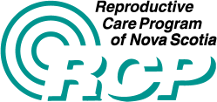 Coding Corner:
Thanks to Health Information Professionals within the NSHA and IWK, who have worked with us at RCP, 3M, and the various IT/IM Departments to ensure successful migration of data submission to a Web-based 3M submission tool. The IWK was the Beta site with all other facilities following close behind. As a result of your hard work, we were able to send standardized reports out to all facilities for activity during April –June 2019!! 
And as a reminder the 2019 Flu Vaccine Campaign is starting this month. Please remember to check the prenatal record for vaccine information and capture flu vaccine under 'R028'!
---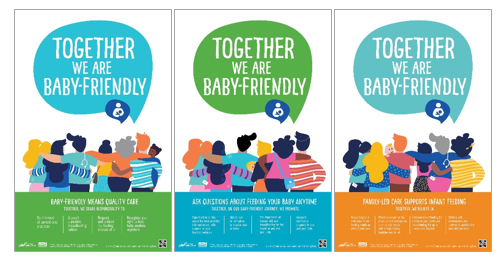 New Infant Feeding Posters - The NSHA and IWK are pleased to announce a new poster series that communicate the messages of their joint Infant Feeding Policy effective this year. The "TOGETHER WE ARE BABY-FRIENDLY" posters are for all departments in NSHA and IWK facilities, as all leaders, staff, volunteers and learners have a role to play in supporting the provincial Infant Feeding Policy.
There are three different posters to be used in different areas in all NSHA and IWK facilities depending on services available to families with infants. These posters reflect support for diverse populations, include messages for all families, are available in four languages and will replace the former breastfeeding family pledge posters. Contact Public Health or any Women's and Children's unit in NS for further information about the policy and the posters! Additionally, the entire Infant Feeding policy can be accessed using a cellular phone to scan the URL on the bottom of the posters or using this link.
---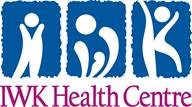 IWK Media Release Re: Edible Cannabis - Legalization of edible cannabis is coming and health experts at the IWK Health Centre are concerned with the impact widespread availability of products will have on children, youth and newborns in the Maritimes. It is expected that edible cannabis in the form of candy and baked goods will be available for purchase as early as December 2019. For full details of the media release click here.
---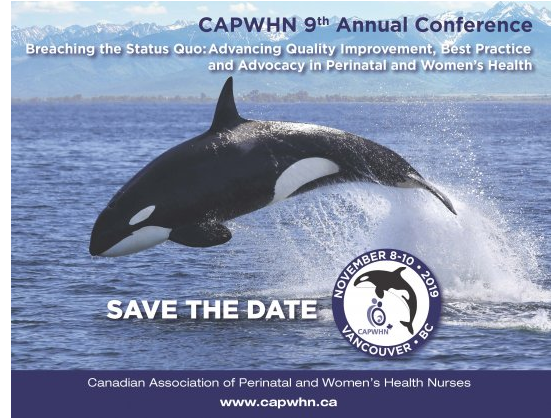 Canadian Association of Perinatal and Women's Health Nurses Conference (CAPWHN) - Registration for the 2019 CAPWHN 9th Annual National Conference is now open!
This year's conference is titled -  "Breaching the Status Quo: Advancing Quality Improvement, Best Practice, and Advocacy in Perinatal and Women's Health".
The conference will be held on November 8th-10th, 2019 in Vancouver, British Columbia. For more information and to register go to the CAPWHN website.
---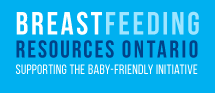 Updated Breastfeeding Resource - The BFI Strategy for Ontario and Toronto Public Health are pleased to announce the next revised Breastfeeding Protocol – How the Breast Works. This foundational protocol was developed for health care providers to offer insight into the workings of the breast in preparation for and during breastfeeding. Breast anatomy, and the physiology of lactation are covered with clear graphics. For additional helpful health care provider breastfeeding resources click here.
---

Canadian Nurses Association Membership – As of June 2019, due to regulatory changes, the College of Registered Nurses of Nova Scotia is no longer a jurisdictional member of the Canadian Nurses Association (CNA). In its place CNA has established a group called CNA Nova Scotia. For more information about maintaining / how to become a CNA member, go to the Canadian Nurses Association website.
---

SOGC Statement Re: Oxytocin Shortage - The Society of Obstetricians and Gynaecologists of Canada (SOGC) is aware of the recent shortage of the drug oxytocin in Canada. They have worked directly with Health Canada to ensure that there are proper recommendations to address this issue. For full details on these recommendations click here.
---

Fetal Health Surveillance Workshops – Did you know in an effort to ensure consistency in FHS education across Nova Scotia, RCP has adopted a standardized approach to providing FHS education? The approach is based on the Canadian FHS Education Program. Since May, the RCP nurse consultants have provided numerous workshops to many care providers in NSHA. They include: 16 Fundamentals of FHS Workshops for 162 participants and 3 FHS Instructor Training Workshops for 24 participants. Evaluation feedback from the workshops was positive and participants felt that the information was relevant, enhanced knowledge, and will improve practice. A high value was placed on having an in-person workshop along with opportunities for discussion and interactive activities to support learning. Watch for FHS educational opportunities in your local area and for more information regarding FHS education go to the RCP website or email: fhs@iwk.nshealth.ca.
---
Recent Publications of Interest – Several publications have been recently released and are now available for your review. The titles with links have been provided below for your information and reading enjoyment:
---
Feel free to forward/share the RCP's e-News with your colleagues.
If you have any questions or comments, please contact the RCP office at rcp@iwk.nshealth.ca.
Manage your RCP e-News subscriptions