---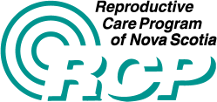 Coding Corner:
'Supplementation Indication' variable- One of the data variables collected in the NSAPD related to infant feeding is indication for supplementation (medical or non-medical). Health Information Specialists across the province are often challenged with collection of this variable due to incomplete/unclear documentation. The clinical chart forms where health care providers document the indication for supplementation include: "Daily Breastfeeding Record", "Newborn Admission/Discharge", and "Newborn Nursing Assessment Tool". When an infant is being supplemented please ensure that the indication is appropriately recorded on the chart forms (e.g.; medical or non-medical). Clear and concise documentation by health care providers assists the Health Information Specialists in the collection of quality data and is also helpful in supporting facilities in meeting goals in working toward BFI designation.
---

Atlantic Lactation Consultant Association Conference - The Atlantic Lactation Consultant Association is hosting a one day Conference on October 5th, 2019. The theme for the conference is: "Tongue Ties & Their Impact on Infant Feeding". Learn about the intricacies of tongue ties and their impact on breastfeeding. This full day conference will broaden your understanding of tongue tie and help health care providers support breastfeeding dyads to achieve their feeding goals. Among other speakers, enjoy both Dr. Susan Lappin and Dr. Yvonne LeFort share the most current and noteworthy findings about this interesting topic. Lunch and refreshments provided. For more information and to register Click Here.
---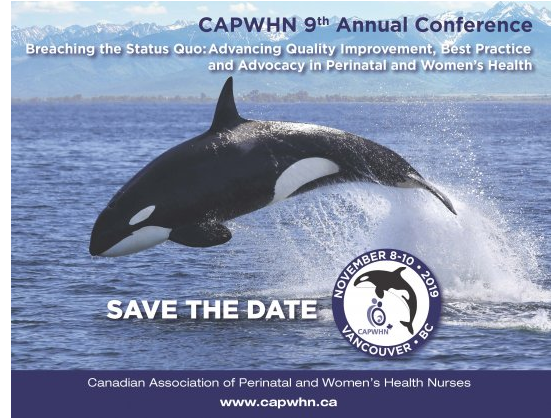 Canadian Association of Perinatal and Women's Health Nurses Conference (CAPWHN) - Registration for the 2019 CAPWHN 9th Annual National Conference is now open!
This year's conference is titled -  "Breaching the Status Quo: Advancing Quality Improvement, Best Practice, and Advocacy in Perinatal and Women's Health".
The conference will be held on November 8th-10th, 2019 in Vancouver, British Columbia. Early bird registration is in effect until October 1st, 2019. For more information and to register go to the CAPWHN website.
---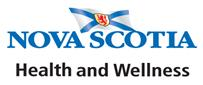 NS Influenza Campaign - In preparation for the 2019-2020 Influenza season the NS Department of Health and Wellness has created key messages in Q & A format to provide information to care providers.
As in previous years, all Nova Scotians aged 6 months and older will be eligible to receive the influenza vaccine. However, it is of utmost importance that those individuals at high risk for influenza related complications or hospitalizations, including pregnant women and individuals capable of transmitting influenza to others, be immunized.
This influenza season, Nova Scotia will offer the following influenza vaccines:
inactivated quadrivalent influenza vaccine for individuals 6 months of age and older
inactivated high-dose trivalent influenza vaccine for residents of Long-Term Care facilities (nursing homes and residential care facilities) 65 years of age and older
Care providers are encouraged to discuss the benefits of the flu vaccine in pregnancy and offer it to all pregnant women. The vaccine is also safe for breastfeeding mothers. It is expected that public health will begin distribution of the influenza vaccine beginning the third week in October. Please circulate this information widely to colleagues who care for pregnant women and new mothers. Additional resources can also be found on the Nova Scotia Department of Health and Wellness and the Public Health Agency of Canada website.
---

Health Canada: Product Monograph Update: Cymbalta (duloxetine hydrochloride) - The product monograph for Cymbalta was just updated to include an increased risk of post-partum hemorrhage.  This information is included in the Warnings and Precautions and Patient Medication Information sections of the Canadian product monograph. Cymbalta is a very common anti-depressant and is frequently prescribed. For more information go to the Health Canada website.
---

SOGC New Online Course – SOGC has developed an online Induction of Labour course. The 1-hour CME module supports hospital obstetrics staff with up-to-date education on safety matters concerning induction of labour (IOL), including methods, risks, and practical insights for optimal safety. For more information log in to the SOGC website.
---

Maternal Mental Health in Canada - Statistics Canada conducted a maternal mental health survey in collaboration with partners at the Public Health Agency of Canada and Health Canada. Women were surveyed 5 to 13 months after giving birth. The results provide a snapshot of the mental health of mothers who gave birth between January 1, 2018 and June 30, 2018. For the full report and infographic go to the Statistics Canada website.
---
Recent Publications of Interest – Several publications have been recently released and are now available for your review. The titles with links have been provided below for your information and reading enjoyment:
---
Feel free to forward/share the RCP's e-News with your colleagues.
If you have any questions or comments, please contact the RCP office at rcp@iwk.nshealth.ca.
Manage your RCP e-News subscriptions