---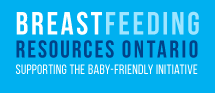 New Breastfeeding Resource –The BFI Strategy for Ontario has developed a series of breastfeeding protocols that include normal breastfeeding, breastfeeding concerns and suggestions for management. These resources have been designed for health care providers; to assist with clinical care and support of families who breastfeed. The newest protocol in the series is called Signs of Effective Breastfeeding. This and the other protocols are intended to guide decision making in clinical situations, and educate health care providers with information from basic breastfeeding knowledge to complex situations and challenges. For this and other protocols go to the BFI Ontario website.
---

Health Reports: Infant Bed Sharing – Health Reports, is published by a division of Statistics Canada and is a peer-reviewed journal of population health and health services research. It is designed for a broad audience including health professionals, researchers, policymakers, and the general public. Health Reports recently released Infant Bed Sharing in Canada. The article uses data from the Canadian Community Health Survey to provide an estimate in the prevalence of and reasons for bed sharing by selected characteristics among women aged 15 to 55 who had given birth in the past five years. For more information about this article and more go to the Health Reports website.
---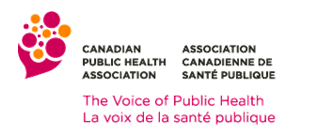 Canadian Public Health Association Online Learning:
Cannabasics: An Introductory Online Learning Series - Cannabasics eLearning is an introductory series of self-directed learning modules that explores the basics of the cannabis plant and products, different methods of consumption, and different reasons for consumption from a public health approach.  This series is intended for any health and social service professional as a means to contribute to a basic foundation of knowledge and language regarding cannabis. It can be accessed on the CPHA website.
Medical Cannabis: The Health Effects of THC and CBD Specialization - Learn about the health effects of Cannabis and CBD. You will learn how communicate about the potential benefits and risks of cannabis. The module can be accessed on the CPHA website.
---

New/Revised SOGC Clinical Practice Guidelines:
Revised Clinical Practice Guideline Re: Trial of Labour After Cesarean – SOGC has recently released their updated guideline related to trial of labour after caesarean (TOLAC) vs elective repeat caesarean section (ERCS). The guideline reviews the available evidence surrounding TOLAC and ERCS and provides an overview of options for delivery and the associated risks for mothers and babies. It can be accessed in the July 2019 issue of the Journal of Obstetrics and Gynaecology Canada.
New Clinical Practice Guideline Re: Methods To Manage Placenta Accreta Spectrum Disorders - SOGC has recently developed a new Clinical Practice Guideline focused on specialized, interdisciplinary care as central to good outcomes for mothers with placenta accreta spectrum (PAS) disorders and their babies. The guideline, is available in the July 2019 edition of the Journal of Obstetrics and Gynaecology Canada and reviews prenatal screening and diagnosis, antenatal care, intraoperative considerations including protocol checklists, and postoperative considerations.
---

Milk Sharing Safety Alert – In June Health Canada released safety messaging reminding Canadians of the risks associated with consuming unprocessed donor human milk. Health concerns exist when human donor milk is obtained from the Internet or directly from individual's when the donor's medical history is unknown, the milk hasn't been tested to ensure it's free of viruses and harmful medications, and that it's not known if proper extraction, storage, or handling of the milk has occurred. For more information please visit the Health Canada website.
---
Recent Publications of Interest – Several publications have been recently released and are now available for your review. Several titles with links have been provided below for your information and reading enjoyment:
---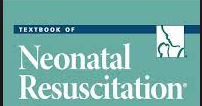 Save The Date! Regional NRP Instructor Mid-Cycle Update - It will soon be THREE years since the launch of NRP Version 7, and it is time for NRP Instructors to reconnect to talk about lessons learned since that time; what's going well, teaching approaches you've found to be most effective, and the challenges you face with teaching in your particular setting.
Date: Friday, October 18, 2019
Time: 0900h – 1530h (time may vary depending on final agenda)
Location: Parker Reception Room, IWK Health Centre 
An agenda has not yet been set, but topics will likely include:
Report from annual NRP Steering Committee meeting
Back to the Basics of NRP
Overcoming challenges incorporating the ISSA tool into your courses
Just In Time training to maintain skills
Consistent approaches to teaching NRP Provider courses
ISSA/Simulation scenario template
Please forward additional suggestions to leeanne.lauzon@rcp.nshealth.ca.
---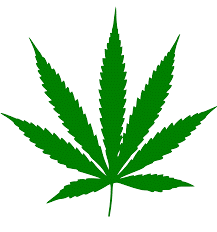 Cannabis Resources - At the present time, there is not enough research to determine the safety of using cannabis during pregnancy, breastfeeding/lactation. Many resources exist to support care providers in providing their patients with up-to-date, evidence-based information as well as to discuss the gaps and/or limitations of the available evidence. Below are a few helpful resources to assist with providing reliable information for patients, including those planning or whom are pregnant and/or are breastfeeding.
Champlain Maternal Newborn Regional Program (CMNRP) has developed a discussion guide and substance use and cannabis resource:
SOGC has created patient information sheets/posters:
---

SOGC Statement on Syphilis – With the dramatic increase in rates of syphilis infection across Canada and given that a number of provinces are currently experiencing a syphilis epidemic, the SOGC's Infectious Diseases Committee has developed a statement regarding syphilis. Concerning to prenatal care providers is the proportion of cases occurring in reproductive aged women. To read the full statement go to the SOGC website.
---
Feel free to forward/share the RCP's e-News with your colleagues.
If you have any questions or comments, please contact the RCP office at rcp@iwk.nshealth.ca.
Manage your RCP e-News subscriptions