---

Congratulations! – Doctors Nova Scotia has recognized Dr. Dora Stinson, FRCPC, Neonatologist with a Physician Achievement Award. Dr. Dora Stinson is being honored with the Senior Membership Award in recognition of her distinguished contributions to newborn care in the Maritimes. Read more about her award and others here. RCP extends a heartfelt congratulations to her!
---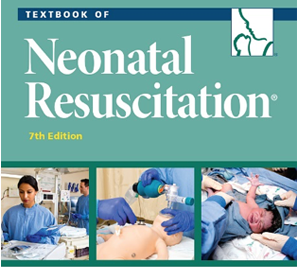 Newborn Resuscitation Skills - Instead of waiting for your next NRP Provider course to practice newborn resuscitation skills, consider adopting an approach to refreshing your skills more often! The skills required in NRP are 'low-frequency/high-impact'; meaning they aren't used often, but make a critical difference in outcomes when they're required.
Did you know that 'just-in-time' learning has been shown to improve health professionals' performance of low-frequency/high-impact skills? An approach to consider is to set up a skills station on your unit to practice a specific hands-on skill each month [e.g. positive pressure ventilation using bag/mask + t-piece, LMA insertion, ETT insertion (within scope of practice), MR SOPA, etc.]. Take a few minutes during your work day to refresh your practice, and ask a colleague to ensure your technique is correct. Just like any skill, frequent practice of NRP skills should increase your comfort and confidence with performing them when needed.
---

French Translation of NSHA Resource – The recently developed pamphlet, 'Baby's Second Night' has been translated into French! This resource will serve as an information source for breastfeeding women and their families to prepare them for the second night with their new baby. The title of the resource is 'Deuxième nuit du bébé' and is available on the NSHA website. It can also be ordered from the Print Shop using this associated print code - FF85-1965.
---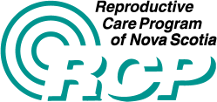 New Practice Resource Available – 'Antibiotic use for GBS prophylaxis and with preterm prelabour rupture of membranes'
RCP has released a new practice resource to guide the use of antibiotics for GBS prophylaxis and with preterm prelabour rupture of membranes. The document combines recommendations from SOGC Clinical Practice Guideline No.233 – Antibiotic Therapy in Preterm Premature Rupture of the Membranes (Reaffirmed September 2017), and No.298 – The Prevention of Early-Onset Neonatal Group B Streptococcal Disease (Reaffirmed August 2018). The resource can be found on the RCP website.
---

CAPWHN News Brief – Check out the Canadian Association of Perinatal & Women's Health Nurses (CAPWHN) April, 2019 New Brief here for short updates on relevant issues for perinatal care providers.
---

SOGC Discourages Placentophagy – SOGC's Infectious Diseases and Clinical Practice Obstetrics Committees have released a committee opinion discouraging the consumption of human placenta. A review of available data finds no evidence of significant benefit with this practice and that there is potential harm. For details related to the full committee opinion go to the JOGC website.
---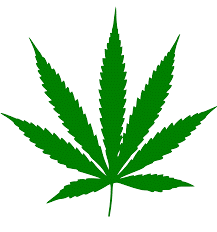 Cannabis Resources:
Canada's Lower-Risk Cannabis Use Guidelines, 2019 - On March 18th, 2019, the Public Health Agency of Canada (PHAC) and Centre for Addiction and Mental Health (CAMH) presented a webinar on Canada's Lower-Risk Cannabis Use Guidelines (LRCUG). The guidelines include 10 recommendations on reducing risks associated with cannabis use, based on the best available scientific evidence. Please note there are some sound issues with the slide presentation.
PHAC and CAMH have teamed up to develop a new set of tools to support professionals to promote the use of the guidelines. These include a slide deck, FAQs, poster and evidence summary. The webinar provides a brief overview of the guidelines, new products and tools, as well as insights on how to present the guidelines in different settings.
---

CAPWHN Educational Event & Feminine Hygiene Drive - The Canadian Association of Perinatal & Women's Health Nurses (CAPWHN), Atlantic Nunavut Region is hosting an educational event:
"Women's Health: The perfect storm of media, medicine and misinformation".
June 13th, 2019 from 3-5pm
Speaker - Dr. Fiona Mattatall MSc, MD, FRCSC
IWK Health Centre - Cineplex O E Smith Theatre
All are welcome!
Please bring a feminine hygiene item as admission for the event; monetary donations will also be collected. All proceeds will be provided to Feed Nova Scotia.
*The session will also be offered by Skype. If joining remotely use this Skype link: Join Skype Meeting
Trouble Joining? Try Skype Web App
---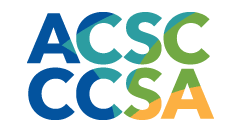 SOGC Annual Clinical and Scientific Conference - The SOGC's Annual Clinical and Scientific Conference (ACSC) is being held in Halifax on June 11-14, 2019.The ACSC is the premier continuing medical education event in Canada for obstetrics and gynaecology, bringing together the largest gathering of health care professionals working in the field of women's health. For more details and to register go to the SOGC website.
---
Recent Publications of Interest – Several publications have been recently released and are now available for your review. Several titles with links have been provided below for your information and reading enjoyment:
---
Feel free to forward/share the RCP's e-News with your colleagues.
If you have any questions or comments, please contact the RCP office at rcp@iwk.nshealth.ca.
Manage your RCP e-News subscriptions