---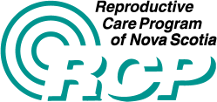 RCP's Coding Corner
Did you know that the Nova Scotia Prenatal Record includes questions about maternal education and ethnicity? These factors are important contributors to maternal health and are also captured for the Nova Scotia Atlee Perinatal Database (NSAPD). Currently, information about maternal education is missing 55% of the time and information about ethnicity is missing 41% of the time. Perinatal care providers are encouraged to use this information for clinical purposes and to document it so it can be captured in the NSAPD to improve the understanding of determinants of health in Nova Scotia at an aggregate level.
With Influenza season upon us, reminding perinatal care providers the importance of documenting the administration of the influenza vaccine on the RCP Prenatal Record. This is helpful for the Clinical Data Specialists who capture this information in the NSAPD (code R028 100 seasonal flu vaccine).
---

New NSHA Patient Resource - A new patient resource: 'Checking Blood Glucose of Newborn Babies' has been recently developed via a provincial collaboration! This resource will serve as an information source for women and their families to prepare them if their baby requires blood glucose monitoring. This resource is available on the NSHA website and can also be ordered from the Dalhousie Print Shop using the associated print code provided. Title - 'Checking Blood Glucose of Newborn Babies' – print code WP85-1934. Instructions for ordering print copies from Dal print shop can be found here: https://library.nshealth.ca/Pamphlets
---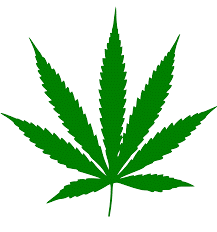 Cannabis Update:
Webinar - Canada's Lower-Risk Cannabis Use Guidelines: New Tools for Professionals - Monday, March 18. The webinar will be held on March 18 from 12:00 – 1:00 pm (EST) English or 1:30 – 2:30 p.m. (EST) French.
The guidelines include 10 recommendations on reducing risks associated with cannabis use, based on the best available scientific evidence. The Public Health Agency of Canada (PHAC) and the Centre for Addiction and Mental Health (CAMH) have teamed up to develop a new set of tools to support professionals to promote the use of the guidelines.  These include a slide deck, FAQs, poster and evidence summary. Join us for a brief overview of the LRCUG and these new tools, as well as insights on how to present the guidelines in different settings. Register here.
---

SOGC Statement on the Use of Fluconazole during Pregnancy - A recent CMAJ publication has again highlighted that clinicians must exert caution and carefully consider alternative antifungal preparations prior to prescribing or recommending Fluconazole during pregnancy. For additional details go to the SOGC website.
---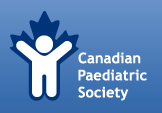 CPS Statement on Erythromycin Shortage – Shortages of erythromycin ointment for newborn eye prophylaxis are being reported. In response, the Canadian Pediatric Society (CPS), in collaboration with a representative from the Canadian Association of Pediatric Ophthalmology and Strabismus (CAPOS), have released a statement to guide health professionals.
---

You're Invited! - A team of researchers from Dalhousie University are developing a text message based postnatal education intervention and would like your feedback on the on the messages they have developed from your perspective. As a healthcare provider providing postpartum caring for mothers in the HRM, they are wondering if you would like to participate in this study. If you agree, you would be interviewed by someone from their research team. Your responses will be kept confidential and if there are questions you prefer not to answer, you don't have to. There will be no consequences on your job if you decide to participate or not. Interviews will take place between now and April 30th. If you are interested, please contact Justine Dol at Justine.dol@dal.ca .
---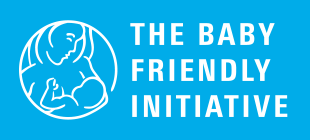 BFI Hot Topic Webinars - The BFI Strategy for Ontario is inviting you to two webinars! Those who register for the webinars will be sent a link to the archived recording.
Tuesday March 5th, 12 – 1:00 p.m. (EST) - Weeding through the Evidence: Cannabis and Breastfeeding
Speakers: Rebecca Hoban MD MPH Director of Breastfeeding Medicine and Staff Physician, and Jessica Faust, MSW, RSW Social Worker, both with the Division of Neonatology, The Hospital for Sick Children. Registration – Cannabis and Breastfeeding
Wednesday March 6th, 12 – 1:00 p.m. (EST) - The Importance of Solid Foods While Maintaining Breastfeeding: Food Before One Is More than Fun!
Speakers: Laura Atkinson BSc, RD York Region Public Health, and Nicole Ruff BSc, RD, MHM Candidate Grey Bruce Health Services – Owen Sound Hospital. Registration - Importance of Solid Foods while Maintaining Breastfeeding
---

CAPWHN Newsletter - The February 2019 issue of the CAPWHN Newsletter is now available! This and past issues of CAPWHN newsletters are also available on the CAPWHN website. Comments, compliments, and suggestions are welcome at admin@capwhn.ca
For more information visit http://www.capwhn.ca/.
---

NRP Research Grant, Young Investigator Award and Human Factors/Education Grant - Call for Applications - The American Academy of Pediatrics (AAP) Neonatal Resuscitation Program (NRP) Steering Committee is pleased to announce the availability of the 2019 Neonatal Resuscitation Program Research Grant, Young Investigator Award and Human Factors/Education Grant. The awards are designed to support basic science, clinical, educational, or epidemiological research pertaining to the broad area of neonatal resuscitation. For more information see here.
---
Recent Publications of Interest – Several publications have been recently released and are now available for your review. Several titles with links have been provided below for your information and reading enjoyment:
---

CAPWHN Annual Clinical, Education, Research Conference - Call for Abstracts - The Canadian Association of Perinatal and Women's Health Nurses (CAPWHN) invites health professionals in perinatal and women's health who are members, non-members and students to submit abstracts for presentation at the CAPWHN Annual Conference, to be held November 8-10, 2019 in Vancouver, British Columbia. For more information go to the CAPWHN website. The deadline for submissions is March 12, 2019.
---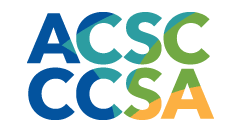 SOGC Annual Clinical and Scientific Conference - The SOGC's Annual Clinical and Scientific Conference (ACSC) is being held in Halifax on June 11-14, 2019.The ACSC is the premier continuing medical education event in Canada for obstetrics and gynaecology, bringing together the largest gathering of health care professionals working in the field of women's health. For more details and to register go to the SOGC website.
---
Feel free to forward/share the RCP's e-News with your colleagues.
If you have any questions or comments, please contact the RCP office at rcp@iwk.nshealth.ca.
Manage your RCP e-News subscriptions