---

You're invited to a Newborn Screening Workshop! - All babies born in the Maritime Provinces have access to newborn screening. This is a simple blood test that can find rare diseases. Some of these diseases can cause serious problems if not treated early. Finding these diseases through newborn screening means treatment can be started early, and children with one of these diseases can have a healthier life. For more information go to the Maritime Newborn Screening Program website.
This learning workshop is open to all members of the community including pregnant families, families with new infants, and anyone who would like to learn more about this simple, life-saving screening. All questions are welcome! The workshop is scheduled for: Monday February 4th, 2019 from 1:00PM – 2:00PM, at the Community Health Team building located at 6080 Young Street, Halifax, Suite #105. If you have questions, please call Rachel Mador-House at (902) 470-7560.
---

New NSHA Patient Resource - A new patient resource: 'Baby's Second Night' has been recently developed via a provincial collaboration! This resource will serve as an information source for breastfeeding women and their families to prepare them for the second night with their new baby. This resource is available on the NSHA website and can also be ordered from the Dalhousie Print Shop using the associated print code provided. Title -  'Baby's Second Night' – print code WP85-1931. Instructions for ordering print copies from Dal print shop can be found here: https://library.nshealth.ca/Pamphlets
---

Recent Publications of Interest – Several publications have been recently released and are now available for your review. Several titles with links have been provided below for your information and reading enjoyment:
Re-affirmed - No. 235-Active Management of the Third Stage of Labour: Prevention and Treatment of Postpartum Hemorrhage
---

Cochrane Featured Review: Uterotonic agents for preventing postpartum haemorrhage - The aim of this Cochrane Review was to find out which drug is most effective in preventing excessive blood loss after birth and which drug offers the least side effects. The authors collected and analysed all relevant studies to answer this question. For the full Cochrane Review read more here.
---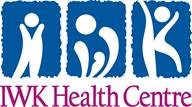 The IWK is Seeking Input to Improve their Website! – The IWK Health Centre is developing a new and improved website. They are seeking patient and family feedback to inform the creation of a new website that will provide patients, families and visitors with an enhanced online experience and provide them with needed vital information. Patients and families can contribute via a survey until January 31, 2019 and/or participate in a focus group. Focus Group registration can be done through Eventbrite. Focus groups begin January 21 and run until January 31, 2019. Parking and refreshments will be provided.
---
An Invitation to Participate in a Gestational Weight Gain Study – Do your patients wonder how much weight they should gain in pregnancy? If yes and your patients are healthy and experiencing a planned or welcome first pregnancy, they may be eligible to participate in a study looking at the advice women receive about gestational weight gain. If your patients are interested and want to learn more about this research, please email the study doctor - Dr. Helena Piccinini-Vallis (helena.piccinini@dal.ca)
---

French Translation of Canadian Perinatal Nursing Standards – CAPWHN'S Board of Directors is very excited to announce that the Canadian Perinatal Nursing Standards have been translated into French. We are currently searching for French-speaking (or French-reading) reviewers of the French content prior to posting the standards on the CAPWHN website. If you are interested in reviewing a section or several sections of the document please contact Jennifer Marandola: jennifer.marandola.comtl@ssss.gouv.qc.ca.
---

NRP Practice Tip:
Initial respiratory support and NRP – Should I choose Positive Pressure Ventilation (PPV) or Continuous Positive Airway Pressure (CPAP)?
PPV is provided to assist breathing for babies with apnea, ineffective respirations ('gasping'), or heart rate < 100bpm.
CPAP is intended to support the respiratory function of infants who are spontaneously breathing, but who are experiencing respiratory distress or have to work hard to maintain their breathing.
---
Cannabis Update:

Webinar: The Canadian Public Health Association is offering a pre-recorded webinar: What We Know about Cannabis in the Reproductive Years - March 2018 (Centre for Excellence in Women's Health). To listen to the webinar click here. For a copy of the power point slides only click here.
Article of Interest - Women's perspectives about cannabis use during pregnancy and the postpartum period: An integrative review

Health Canada - This document may help to guide health care providers on the use of cannabis and cannabinoids for medical purposes. Information for Health Care Professionals
---
Feel free to forward/share the RCP's e-News with your colleagues.
If you have any questions or comments, please contact the RCP office at rcp@iwk.nshealth.ca.
Manage your RCP e-News subscriptions