---

ALARM Course - RCP is pleased to be a provider of the Advances in Labour and Risk Management (ALARM) course for 2018.
The course will be held at the IWK on May 5-6, 2018 and is now open for registration. Registration information can be found on the RCP website at http://rcp.nshealth.ca in the new ALARM portal or by contacting joanne.ings@iwk.nshealth.ca.
---

Health Canada Responds to SOGC's Safety Concerns Re: Generic "Diclectin" - The SOGC recently wrote to Health Canada to voice concerns about the recent approval of a generic "Diclectin" (doxylamine-pyridoxine). In response, Health Canada has reassured SOGC that they stand by the safety of the generic product. Health Canada also provided reassurance that they will continue to monitor the safety of mannitol and the safety of all health products, including those indicated for use by pregnant women. SOGC advocates for patient safety and evidence-based research and believe pregnancy-specific tests are best practice. However, they have accepted the reassurance of Health Canada.
---

SOGC Responds to Concerns Re: Safety and Effectiveness of Doxylamine Pyridoxine (Diclectin) - The SOGC is aware of a recent debate regarding the effectiveness of Diclectin that has arisen from a recent publication. SOGC's Clinical Committee has reviewed the recent study, but much of the concern raised relates to data that is not accessible to them. SOGC is hopeful that Health Canada or the U.S. Food and Drug Administration (FDA) will respond. At present, SOGC has been reassured that no safety concerns have been identified after extensive reviews by both Health Canada and the author of the publication. The SOGC has not changed its recommendations for management of nausea and vomiting in pregnancy and which can be accessed via JOGC.
---

Recent Publications of Interest – Several publications have been recently released and are now available for your review. We have provided several titles with links below for your information:
---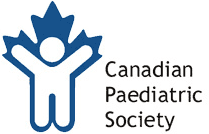 Canadian Paediatric Society Releases New Practice Point - The Canadian Paediatric Society (CPS) has released a new practice point: Management of Infants born to Mothers who have used Opioids during Pregnancy. This practice point focuses specifically on the effect(s) of opioid withdrawal and current management strategies in the care of infants born to mothers with opioid dependency. It is hoped that new recommendations will help minimize the impact on both newborns and their mothers.
---
French Translation of NSHA Cervical Ripening & Induction of Labour Resources – The five 'Cervical Ripening and Induction of Labour' patient information pamphlets that were recently developed have been translated into French! These will serve as information resources for French speaking women and their families regarding different methods of cervical ripening and induction of labour. The titles of the resources are listed below. The resources are available on the NSHA website at the following links and can also be ordered from the Print Shop using the associated print code provided.
---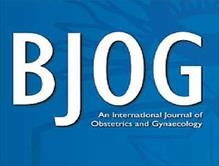 British Journal of Obstetrics and Gynecology Stillbirth Issue - BJOG has released a themed issue devoted to stillbirth. Access to this special edition 'Stillbirth'  will be free for 3 months.
---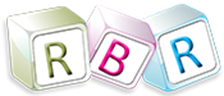 New Nova Scotia Version of the 2017 Rourke Baby Record (RBR) – A new version of the 2017 Rourke Baby Record is available on the RCP Website. The link is also on the national Rourke Baby Record website under 'Latest News'. Several practice points specific to Nova Scotia have been added (without levels of evidence) and are identified by green font throughout the document. The Immunization Record and Resources 4: "Early Child Development and Parenting Resource System and Local Resources/Referrals Table" have also been changed to reflect the Nova Scotia Immunization Schedule and Provincial resources. Work is currently underway to incorporate these changes into the EMRs used in Nova Scotia. A summary of key messages from the 2017 NS RBR is included in a presentation on the Dalhousie Faculty of Medicine Fall Refresher post-conference resources page. Please note that the conference resources link is only active until the end of February.
---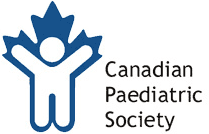 Canadian Paediatric Society's Recommendations Zika Virus Testing - The Canadian Paediatric Society (CPS) recommends testing infants and children with features of Congenital Zika Syndrome (CZS) along with their mothers; provided the child was born from 2016 onwards and the mother had a potential exposure to Zika virus during pregnancy (ZIKV). Specific recommendations about laboratory testing for both the mother and infant, neurological investigations for the infant, and recommended referrals are included in: Zika virus: What does a physician caring for children in Canada need to know? (Canadian Paediatric Society - Last updated: Nov 10 2017). This CPS Practice Point also contains recommendations for postpartum testing in situations where ZIKV exposure is not known until after a baby is born and no prenatal testing was performed. A summary of the CPS Practice Point as well as other Zika resources are available on the RCP website.
---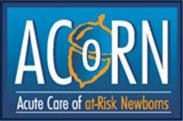 ACORN Provider Course – Registration is open until 16 February 2018 for the upcoming Acute Care of at-Risk Newborns (ACoRN) provider course, co-sponsored by RCP and the IWK Health Centre. Spaces will be prioritized for health professionals currently working in the perinatal setting in Nova Scotia. The 2-day course will be held at Colchester Regional Health Care Centre Truro, Nova Scotia on:
Friday, March 2nd, 2018 (1700h – 2100h) and
Saturday, March 3rd, 2018(0800h - 1600h)
---
Feel free to forward/share the RCP's e-News with your colleagues.
If you have any questions or comments, please contact the RCP office at rcp@iwk.nshealth.ca.
Manage your RCP e-News subscriptions