---

SOGC Calls for National Canadian Surveillance System to Reduce Maternal Mortality - the Society of Obstetricians and Gynaecologists of Canada (SOGC) is calling for a national surveillance system to accurately track the incidence of maternal mortality and severe morbidity in Canada. The SOGC has been working in partnership with the Canadian Perinatal Surveillance System, the Public Health Agency of Canada, and Canadian and international experts to set the table for future talks with provinces and territories. Maternal death review committees and their scope vary greatly across the country and are not necessarily aligned with pregnancy-related questions that appear on medical death certificates. A national framework and dataset would enable health care providers to set reduction targets, and improve care. For the full SOGC news release click here.
---

Public Health Agency of Canada Releases Updated Practice Guidelines - The Public Health Agency of Canada is pleased to announce the release of the first chapters of the updated Family-Centered Maternity and Newborn Care: National Guidelines. The guidelines are dedicated to improving and creating consistency in maternal and newborn health and to inform evidence based practice across Canada. The aim of the guidelines is to positively impact health from preconception to postpartum, and throughout the life course of children, women and families.
Released are:
Preface
Chapter 1: Family-Centered Maternity and Newborn Care in Canada - Underlying Philosophy and Principles

Factsheet: Principles of Family-Centered Maternity and Newborn Care

Chapter 2: Preconception Care

Factsheet: Optimizing Preconception Health
Info graphic: Preconception Health
PDFs of the chapters and related factsheets/info graphics are available online at: https://www.canada.ca/en/public-health/services/maternity-newborn-care-guidelines.html
Over the next two years the Public Health Agency of Canada will be releasing the remaining chapters. If you have any questions about the Family-Centered Maternity and Newborn Care: National Guidelines please contact Lynn Menard at Lynn.Menard2@canada.ca.
---
RCP Nova Scotia Prenatal Record Revision Update – Over the past year RCP, along with a small working group has been very busy focusing on a comprehensive revision of the current Nova Scotia Prenatal Record (PNR). To date several steps in the process have been completed including: the Prenatal Care Provider Survey, an extensive literature review, as well as national and international benchmarking. Focus groups with women are currently being conducted as one of the final steps in gathering information to further inform and support the content of the new PNR. We hope to have a final draft to trial in several clinical areas in the Spring of 2018. Stay tuned for more details coming in 2018!
---
Recent Publications of Interest – Several publications have been recently released and are now available for your review. We have provided several titles with links below for your information:

---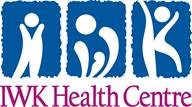 IWK OBS Grand Rounds – Did you know you can join in on IWK's weekly OBS Grand Rounds via "Go-To-Meeting"? Contact Michelle Pineau at: michelle.pineau@iwk.nshealth.ca or (902) 470-6905 to be added to the distribution list and receive the monthly schedule.
---
Feel free to forward/share the RCP's e-News with your colleagues.
If you have any questions or comments, please contact the RCP office at rcp@iwk.nshealth.ca.
Manage your RCP e-News subscriptions