---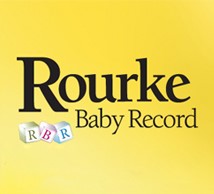 Rourke Baby Record Update – The Nova Scotia version of the Rourke Baby Record is now available and posted to the RCP Website. In consultation with the RBR authors and local stakeholders, RCP adapted the 2017 Rourke Well Baby Record for use in NS. Several items specific to NS have been added and are identified with green font throughout the document.
The Immunization Record and Resources 4: "Early Child Development and Parenting Resource System and Local Resources/Referrals Table" have been changed to reflect the NS immunization schedule and provincial resources.
---

Recent Publications of Interest – Several publications have been recently released and are now available for your review. We have provided several titles with links below for your information:
---
Leptospirosis – Leptospirosis is a bacterial infection caused by the bacteria Leptospira. The bacteria affects the liver and kidneys and is spread through contact with water, soil or food contaminated by urine from an infected animal. Over the past few months, veterinarians have confirmed a number of cases of Leptospirosis in dogs within Nova Scotia. While the risk of transmission from dogs to humans is low, an algorithm has been created to provide guidance to care providers in the event a suspected or actual exposure occurs. The algorithm has been posted to the RCP website.
---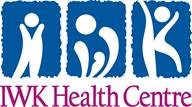 IWK OBS Grand Rounds – Did you know you can join in on IWK's weekly OBS Grand Rounds via "Go-To-Meeting"? Contact Michelle Pineau at: michelle.pineau@iwk.nshealth.ca or (902) 470-6905 to be added to the distribution list and receive the monthly schedule.
---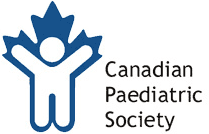 Neonatal Resuscitation Research Grants - Funds are available from the American Academy of Pediatrics/Canadian Paediatric Society Neonatal Resuscitation Program to support research that furthers knowledge in the area of neonatal resuscitation. There are two types of grant awards available: a Young Investigator Award and an NRP Research Grant.
Researchers from US and Canadian medical institutions are invited to apply. The NRP Young Investigator Award is only available to residents, fellows-in-training or those professionals who are no more than four years out of their fellowship. Applicants can apply for either a NRP Research Grant or NRP Young Investigator Award, but not both. The deadline to apply for the 2017 NRP grants is January 5, 2018. For more information visit:  http://www.cps.ca/en/nrp-prn/research-grant
---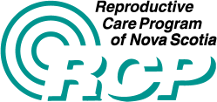 CCHD Screening Resources Posted to RCP's Website – In collaboration with Dr. Kenny Wong, IWK Pediatric Cardiologist; Dr. Balpreet Singh, IWK Neonatologist; and Dr. Krista Jangaard, RCP Neonatal Clinical Advisor, RCP has developed information resources to support the implementation of a consistent approach to Critical Congenital Heart Disease (CCHD) screening throughout Nova Scotia. The resources align with CPS's recently released Position Statement on CCHD Screening and are available on RCP's website. The resources include: a recorded CCHD Information Session, Pulse Oximetry Screening Protocol, Pulse Oximetry Screening FAQ, CCS/CPCA Position Statement, and CPS Practice Point. Please do not hesitate to contact RCP with any questions related to these resources.
---
Feel free to forward/share the RCP's e-News with your colleagues.
If you have any questions or comments, please contact the RCP office at rcp@iwk.nshealth.ca.
Manage your RCP e-News subscriptions