---

There's Still Time to Register for the 2017 CAPWHN Conference! - The Canadian Association of Perinatal and Women's Health Nurses (CAPWHN) 7th Annual Clinical, Education, Research Conference is taking place on October 12-14, 2017 in Halifax, Nova Scotia. Come join us for cutting edge clinical education and research, and East Coast hospitality! The CAPWHN Conference Preliminary Program is posted on the CAPWHN website. Online registration is open!
Did you know that your conference fees can be used as a tax deduction? Register today!
---

SOGC Writes Letter to Health Canada re: approval of generic "Diclectin" containing mannitol - The SOGC has written to Health Canada voicing concern about the recent approval of a generic "Diclectin" (doxylamine-pyridoxine), which contains the artificial sweetener mannitol, for the treatment of nausea in pregnancy. They will also be writing to the provincial and territorial governments across Canada to raise awareness about this potential risk.
Following extensive testing in pregnant women and with many years in the Canadian market, doxylamine and pyridoxine are currently referenced as pregnancy-safe drugs. However, there is no controlled data on the use of mannitol in human pregnancy and it is contra-indicated for pregnancy by the FDA.  Read SOGC's full letter.
---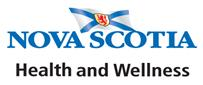 Influenza Vaccine: 2017 - 2018 Guidelines for Nova Scotia Health Care Providers - The 2017-2018 Influenza Campaign is upon us. All Nova Scotians aged 6 months and older will be eligible to receive the influenza vaccine. However, it is of utmost importance that individuals at high risk for influenza related complications or hospitalizations including pregnant women; and individuals capable of transmitting influenza to others be immunized. As in past years, Nova Scotia will continue to offer the inactivated quadrivalent influenza vaccine for pregnant women; at any stage of pregnancy. Please discuss the benefits of the flu vaccine in pregnancy and offer it to all pregnant women. The vaccine is also safe for breastfeeding mothers. It is expected that immunization providers in the province will have this product the second week in October.
The Nova Scotia Department of Health and Wellness has released a document to provide key messages to stakeholders to support this year's Influenza Program. To view this document click here. Please circulate this information widely to your colleagues who care for pregnant women and new mothers. Additional resources can also be found on the Nova Scotia Department of Health and Wellness and the Public Health Agency of Canada websites.
---

Recent Publications of Interest – Several publications have been recently released and are now available for your review. We have provided several titles with links below for your information:
---

Research and Clinical Trials in Sickle Cell Disease – Family Engagement Event - Taking place on October 19, 2017 in Halifax. This event is aimed at health care providers and individuals and families living with sickle cell disease and provides a full day agenda with topics including education, best practice, and research. For more information: http://sicklecellnovascotia.ca/events-and-news Please share with your patients and colleagues.
---

SOGC Releases New Clinical Practice Guideline – The Society of Obstetricians and Gynaecologists of Canada (SOGC) and the Canadian College of Medical Geneticists (CCMG) have released a new clinical guideline. The guideline Update on Prenatal Screening for Fetal Aneuploidy, Fetal Anomalies, and Adverse Pregnancy Outcomes provides guidance to maternity care providers on the impact they may have on prenatal counselling, screening and diagnosis. It replaces three existing guidelines and updates two others to become the most comprehensive document in Canada on the issue to date. It is anticipated that this guideline will provide maternity care providers with new tools for prenatal screening and testing.
---
Feel free to forward/share the RCP's e-News with your colleagues.
If you have any questions or comments, please contact the RCP office at rcp@iwk.nshealth.ca.
Manage your RCP e-News subscriptions