---
RCP Welcomes New Health Information Professionals – Four new Health Information Professionals (HIPs) have joined the dedicated group of HIPs contributing to the Nova Scotia Atlee Perinatal Database (NSAPD). We would like to formally welcome Tracey Williams and Lois MacPhee who have joined the team at the Aberdeen Regional Hospital, and Casey MacGregor and Rebecca Phillips who have joined the St. Martha's Regional Hospital team. As part of their roles in the NSHA they will be coding and abstracting maternal and newborn charts for the NSAPD. We're looking forward to working with these individuals into the future!
---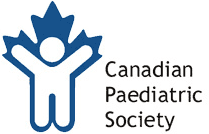 Recent Publications of Interest – Several publications have been recently released by SOGC and CPS and are now available for your review. We have provided a few titles with links for your information:
---
Coming Soon - Resources Supporting a Provincial Approach to CCHD Screening – RCP is currently working with Dr. Kenny Wong, IWK Pediatric Cardiologist; Dr. Balpreet Singh, IWK Neonatologist; and Dr. Krista Jangaard, RCP Neonatal Clinical Advisor, to develop information resources to support the implementation of a consistent approach to Critical Congenital Heart Disease (CCHD) screening throughout Nova Scotia. The resources will align with CPS's recently released Position Statement on CCHD Screening. We expect the RCP resources to be available in September 2017. Additionally, information sessions via Skype have been scheduled for: Sept. 7th from 1700-1800 and Sept. 8th from 1400-1500. Skype invites will be sent out soon…look for them in your inbox!
---
Neonatal Resuscitation Program (NRP) Version 7: 2016 - The revised Version 7 of the Neonatal Resuscitation Program (NRP) was launched nationally and provincially last fall, and all instructors in Nova Scotia are now teaching this content. The principal changes to delivery of neonatal resuscitation and NRP training have been described using a case-based approach in a Practice Point developed by the CPS in April 2017. These updates are found within the Practice Point and are summarized in Table 1.
---


SOGC and APOG Form New Alliance - The Society of Obstetricians and Gynecologists of Canada and the Association of Academic Professionals in Obstetrics and Gynecology are pleased to announce approval to create an alliance between the two organizations. Both organizations believe the alliance will provide a stronger and more united voice to further common objectives and goals focused on improving the health of Canadian women and their families.  It is anticipated that as of January 2018, all communications will come from this one united voice and an announcement will be made to all external stakeholders.
---

Free Digital Immunization Record – 'CANImmunize' – 'CANImmunize' is a digital immunization record for Canadians. It's a free, bilingual tool to help people track their immunizations using their smartphone and also reminds them to get vaccinated on time. Individuals can use 'CANImmunize' to access up-to-date and reliable information on immunizations for children, adults, and when traveling across Canada. Users can benefit from storing their family's immunization records in one place and have access to them when on the go. It's funded by the Public Health Agency of Canada and is maintained by The Ottawa Hospital.
Coming in Summer 2017:
'CANImmunize' Accounts: a secure account-based system which allows users to backup and share records across all their electronic devices.
Ability to update and manage records from the web at https://www.canimmunize.ca/en/home.
To learn more and download CANImmunize for iOS or Android devices, visit https://www.canimmunize.ca/en/home today.
---
Cholestasis in Pregnancy - Cholestasis of pregnancy is associated with an increased risk of perinatal morbidity and mortality such as preterm delivery, fetal distress, and stillbirth. When women experience symptoms suggestive of cholestasis of pregnancy, the diagnosis may be confirmed with a fasting serum bile acid above reference levels; however, this testing is currently processed outside of Nova Scotia which results in delayed reporting of results of up to 2-3 weeks. In the absence of timely results, liver function tests may be used to guide management as they can be quickly processed and will be reassuring if within normal limits. Work is ongoing to enable testing of bile acids within the province, to reduce the turn-around time. 
When managing patients with confirmed cholestasis of pregnancy, consideration of the appropriate timing of delivery is essential. Increased fetal surveillance with daily fetal movement counts and weekly biophysical profiles should begin at diagnosis to monitor fetal well-being. Studies suggest that unless the bile acids are greater than 40µmol/L, adverse perinatal outcomes are rare. Nonetheless, care providers may wish to begin fetal surveillance even with a suspected diagnosis. Women may still require symptomatic treatment with elevations less than 40µmol/L but probably do not require early delivery. Consideration should be given to early delivery (37-38 weeks) for women with a significantly elevated bile acid level (greater than 40µmol/L) due to the increased risk of neonatal complications after 38 weeks gestation.  For more information, please refer to the 2011 RCOG Green-Top guideline
---

Care to Be the Best! - If you are a Registered Nurse with more than 2 years of practice experience in perinatal nursing, you may wish to consider writing the Canadian Nurses Association's Perinatal Certification exam. The exam is developed by perinatal nursing experts from across Canada, using Canadian references and best practice standards. Exam content covers all areas of perinatal nursing, beginning with preconception and prenatal care, through to intrapartum care and continuing into postpartum and newborn care. CNA Perinatal Certification is nationally recognized and reflects your practice excellence and commitment to lifelong learning. The application deadline has been extended to September 15, 2017. Please see the CNA website for more information: https://cna-aiic.ca/en/certification.
---
Feel free to forward/share the RCP's e-News with your colleagues.
If you have any questions or comments, please contact the RCP office at rcp@iwk.nshealth.ca.
Manage your RCP e-News subscriptions